Tenant Protection Resolution FAQ For Landlords
The Resolution, previously known as the LA County Eviction Moratorium, came into effect on March 4, 2020, and offers specific protections to residential tenants, commercial tenants, and mobile home space renters who have been impacted by the COVID-19 pandemic in Los Angeles County. These protections remain in place until March 31, 2023.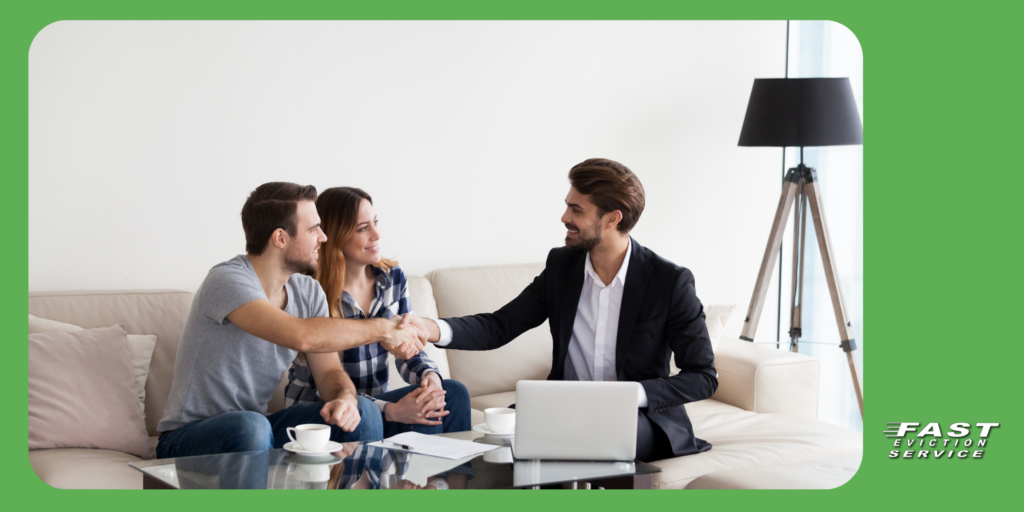 Who is covered by the LA County COVID-19 Tenant Protections Resolution?
The Resolution extends to residential tenants, commercial tenants, and mobile home space renters located in unincorporated areas of Los Angeles County, as well as cities within the County that have not implemented their own moratorium. Additionally, it sets the County's emergency tenant protections as the minimum standard for all incorporated cities within the County. This applies even to cities that have their own local eviction moratoria, as long as their protections do not fall short of those offered by the County's COVID-19 Tenant Protections Resolution.
How do I know if my property is located in an unincorporated area of LA County?
You can use the following online tools to check where your property lies.
LA County Registrar-Recorder and select "District map lookup by address"
What are the current tenant protections?
Landlords in Los Angeles County must adhere to the following protections that are currently effective until March 31, 2023:
The following protections apply to Residential Tenants, including mobile home space renters:
Rent increase freeze (including new pass-throughs or related charges) for rent-stabilized units in unincorporated areas of the County.
Anti-harassment and retaliation protections.
The following are protections against evictions for:
Non-payment of rent due between July 1, 2022, and only for tenant households with income at or below 80% of the Area Median Income (AMI).
Just cause, including owner move-in, nuisance, and unauthorized occupants or pets who started residing in the unit between March 1, 2020, and January 20, 2023.
What's being extended beyond March 31st, 2023?
Although many of the Resolution's emergency tenant protections will expire, the following protections will be prolonged beyond March 31, 2023, for residential tenants and mobilehome space renters who availed themselves of the County's non-payment of rent protections between July 1, 2022, and March 31, 2023.
No fault evictions (except for qualified owner move ins)
During the Resolution's protection period, there are Anti-harassment and retaliation protections. However, beginning April 1, 2023, landlords must issue a written 30-Day Notice to tenants before initiating an eviction based on the existence of unauthorized occupants or pets.
What options do tenants who cannot pay rent through March 31st have?
Unless there are exceptional circumstances, tenants who qualify for rent relief and cannot pay rent must inform their landlord within seven (7) days of the rent's due date.
Tenants can use the following template (provided by LA County Consumer & Business Affairs)
What qualifies as an owner move in eviction?
The Resolution allows a landlord or a qualifying family member to move into a single-family home, mobile home space, condominium unit, duplex, or triplex (collectively referred to as "units") if they satisfy the following criteria:
Reside at the property for at least thirty-six (36) consecutive months;
Be in a similar situation as the current tenant residing in the unit;
Provide the tenant with at least sixty (60) days' notice;
Comply with the County's Rent Stabilization and Tenant Protections Ordinance or the relevant ordinance or regulation of the incorporated city by paying the tenant relocation assistance.
As part of the tenant eviction process and to notify the Department of Consumer and Business Affairs, landlords must utilize the following forms:

Landlord move in disclosure
Proof of service
What support does the tenant have after the moratorium expires?
In case a tenant requires assistance in responding to an eviction notice or any matters related to back-rent after March 31, 2023, they should promptly reach out to Stay Housed LA. Stay Housed LA can help tenants determine their eligibility for free legal support, provide guidance on their rights, assist in responding to notices, offer short-term rental aid, and connect them to other available resources. For further information, tenants can visit www.stayhousedla.org or contact DCBA at 800-593-8222. Tenants should note that they are not obligated to vacate their units unless they receive a five-day notice to vacate from the Sheriff's Department.
Furthermore, if a Tenant is served with an "Unlawful Detainer" or faces other civil actions for unpaid rent accumulated during the protection period due to COVID-19 related financial hardship, the Tenant may have an affirmative defense under the County or State protections, or a combination of both.