Should I Hire a Property Manager? 5 Questions to Ask Yourself
Updated 6/8/21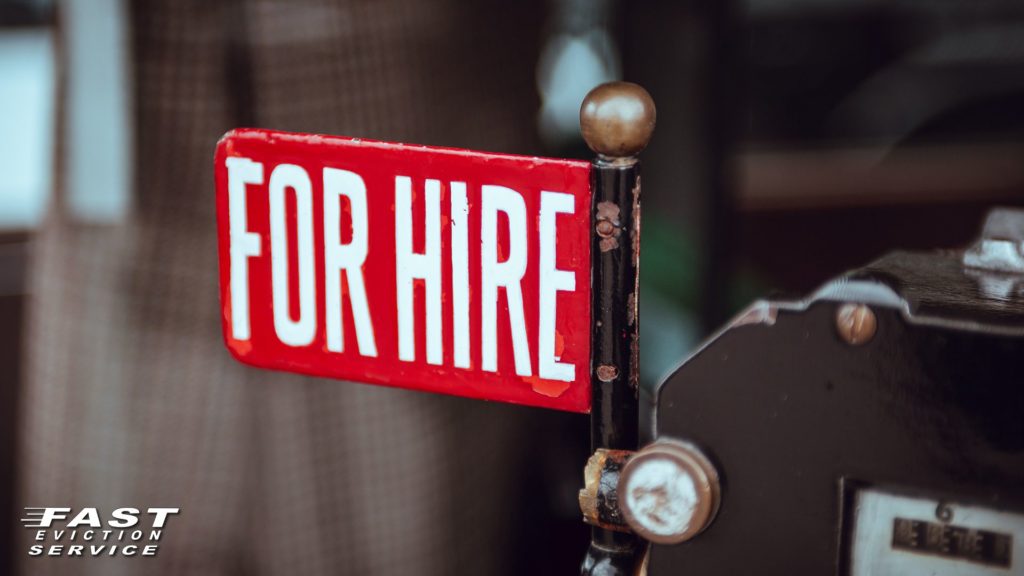 Being a landlord is no easy task. It requires time, dedication, constant training, learning and investing lots of money. How do you know it's time to ask yourself: Should I hire a property manager?
Failing to know when it might be time to hand over landlord duties and responsibilities can be costly. What can happen if you don't take care of maintenance requests and repairs in a timely manner? You could be in the middle of a habitability showdown with your tenant. Those are never fun.
There may be a number of reasons why you may not be able to adequately cover your landlord duties. Situations can change in a heartbeat. Maybe at first you had all the time in the world to tend to your business. Now maybe things have changed. You decided to move to another part of town. You may have decided to go back to school or start a family. Perhaps you decided to spend more leisure time traveling the world. Whatever the reason may be, asking yourself these questions can help figure out if now is the right time to hire a property manager.
Should I Hire a Property Manager?
First, we'll go through some warning signs to look for. If you find yourself constantly saying the following sentences, you may have answered your own question.
I don't have enough time to take care of my rentals – As stated previously, landlords have a lot of responsibilities. These tasks take time to handle. Some things on your to do list require your utmost attention and urgency such as taking care of habitability issues. You have to take time to properly screen tenants, process applications, collect rent, turn empty rentals around, type the perfect ad for your vacant apartment and the list goes on and on. If you find yourself struggling to find time to take care of landlord day to day duties, you should look into hiring a property manager.
I have way too many properties  – A good eventual problem to have. Managing a duplex or even a 4 unit property can be easy. Once you start getting into the 8 or 10 unit range is when you may start wearing yourself thin! It's important to remember all the duties a good landlord carries out. Skipping on important steps such as screening to save time can be dangerous and costly.
I live too far and my rental property is out of my way – You should consider hiring a property manager if getting to your rental to carry out day to day duties such as inspections, repair requests, serve notices and collecting rent becomes an issue. There are a number of issues that may come up that require your physical presence which can become frustrating if it takes you 2 to 3 hours to get to your rental property.
I have no clue what I'm doing and I don't have the time to learn any of this – If learning how to manage rental property is just not something you're interested in learning, it may be a good idea to hire a property manager. Owning and renting property has a lot of legal intricacies which require landlords to stay on the legal side of things. You don't want to end up on the wrong side of an expensive lawsuit.
I don't know how to handle affordable housing programs – Landlords who offer their rental properties to affordable housing programs such as Section 8 must adhere to special conditions, regulations and rules. Things can get complicated if you don't have the time to learn each program's requirements. Things can get quite complicated quickly and if you're not up to the task, hiring a knowledgeable property manager can save your skin.
I don't really need the money, it's not worth my time – Spend more leisure time. Pick up a new hobby. Not everyone needs to make a lot of money with their rental properties. If this is your case, you should consider hiring a property manager to handle the day to day.
Pros of Hiring a Property Manager
Now that we've covered some situations in which hiring a property manager should be considered, let's review some benefits.
Free up your time – Finding a good property manager can free up both your time and mind.
Handle sticky situations with tenants – Most likely the better of the benefits. Experienced property managers know how to handle all kinds of tenants.
Serve notices and handle most eviction matters – Nobody likes to handle eviction matters or dealing with awkward notice situations. A good property manager knows how to make these situations less stressful for everyone.
Help with day to day – most importantly, hiring a property manager can help with the tedious, yet important day to day of a landlord. They can collect rent, deal with tenant matters, market your empty rentals, handle maintenance and repair issues, keep a detailed ledger, screen prospects and much more.
When it comes to cons, the only thing you should consider is the cost of hiring a property manager. There are a few pricing schemes that could pop up when searching for the right fit for you. Most property managers charge anywhere between 5 and 10% of the rent they collect for you.
Is this the right time to hire a property manager?
To know the answer to this question, we should ask ourselves a few questions.
Do I have the time to properly take care of my property and tenants?
You may be tired of hearing this; but properly taking care of rental property and your tenants takes time. You should consider the time it will take to:
get your vacant rental ready to be put on the market.
create ads and market your rental.
take phone calls, answer questions and allow prospects to view the property.
take and process prospect applications, screen and select the right tenant for your property.
deal with tenant complaints and concerns.
properly maintain and repair any habitability issues.
collect rent.
serve notices and start eviction matters if necessary.
stay up to day on current local, state and federal laws, regulations and moratoriums.
etc., etc., etc.
Do I have the time to learn how to manage my property?
Becoming a good landlord takes time. It takes time to learn everything that can go wrong and gain experience from handling tough situations. Do you have the time, on top of taking good care of your rental property, to learn all of the industry ins and outs?
Can I afford hiring a property manager?
Rental markets can be good or bad. Is this the right time to consider a property manager? You can expect most property managers to charge anywhere between 5 and 10% of the rent collected.
How many rental units can I properly manage?
Everyone is different. Some landlords can manage a large number of units on their own efficiently. Some get stressed out with a duplex. Here is where you sit down and be true to yourself and determine how many rental units you can properly manage.
Do I know how to keep tenants happy and the vacancy rate low?
I may not have talked enough about the tenants in this article but it is a great topic to discuss. Can you keep a tenant happy? Vacancies cost money. If you're not willing to work on a healthy relationship with your tenant, then hiring a property manager might be the best way to go for the sake of your business.
Closing ideas
When you finally decide whether you should hire a property manager or not, it's a good idea to interview as many candidates as you can to get a real good idea on what most generally offer and at what price. This could help you determine which property manager is willing to go the extra mile for you and your tenants. 
Get recommendations. There are plenty of groups on facebook, discussions on linkedin and subreddits you can ask for advice. Yelp and Google reviews are great tools to make sure you're hiring the best property manager for you.