Emergency Rental Assistance Program for Landlords Insights
We are now more than three weeks into the Emergency Rental Assistance Program launching and have been receiving information on the application process on behalf of Landlords applying on the tenant's behalf. One of the main issues arising is tenants being able to gather their appropriate documentation and uploading the information into the portal they are required to. This has caused tenants to drop out of the program leaving the landlords without any relief.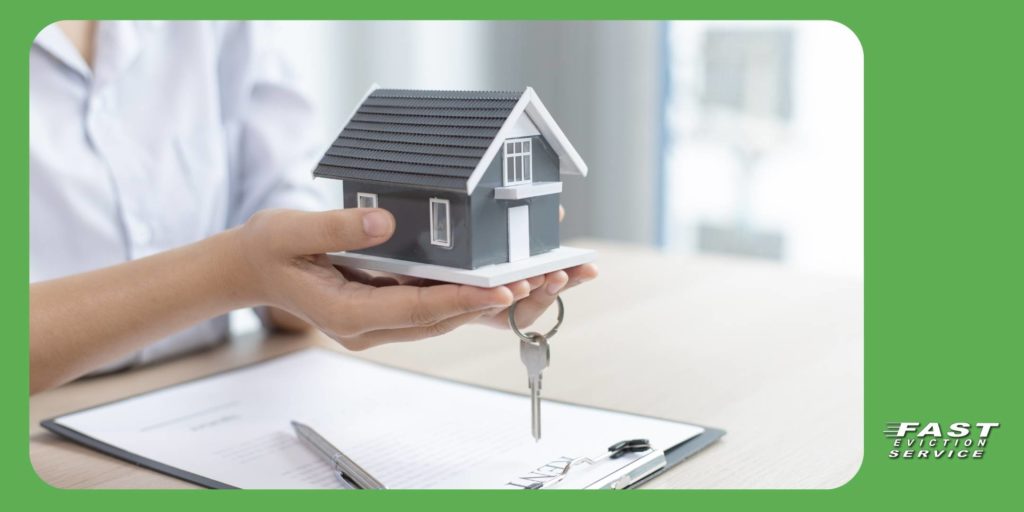 Fast Eviction Service is advising landlords to continue to serve the 15-day notice for non-payment of rent when applying for the Emergency Rental Assistance Program for verified proof of rental arrears and in the circumstance, the tenant fails to comply or qualify for the program, that notice could potentially be grounds to proceed with an eviction.
We are currently offering half off our normal fee of $250, for the preparation and service of the 15-day notice until April 20th 2021. Don't fall behind on staying ahead of the Emergency Rental Assistance Program, make sure you stay ahead in serving your tenant the suggested 15-day notice to pay rent or quit now.
** If your tenant is not behind in rent but causing nuisance at the property or not complying with the terms of their rental agreement, we are here to help. Contact our office for more information on proceeding with these types of evictions.
If you are interested in this offer, please fill out the attached intake sheet and mention this email and we will prepare and serve your 15-day notice within 24 hrs of receipt of this email.
California Covid-19 Rent Relief Program
If you received an email invitation to complete this application, please provide the 6-digit TENANT case number provided in the invitation email. If you are initiating this application on behalf of tenants, skip this section and move to Section A: Landlord Information.
Please provide your Tenant's first and last name.
Please provide your Tenant's phone number.
Please provide your Tenant's email address.
Overview
The California COVID-19 Rent Relief program may be able to help the many Californians with unexpected financial hardships created by COVID-19. The program is intended to help eligible households cover unpaid rent and utilities, future payments for rent and utilities, and to provide funding for housing stabilization services.
If you are applying without the landlord, the Program will attempt to contact the landlord by phone and email over a 10 day period to request participation. If the landlord is unresponsive or refuses to participate, assistance for unpaid rent arrears shall be limited to 25 percent of the Eligible tenant household's unpaid rental debt accumulated from April 1, 2020 through March 31, 2021 payable directly to the Eligible Household as a single payment.
If your landlord is responsive, the program will request the landlord complete the application and if deemed eligible, will make a payment for 80% of unpaid rent incurred between April 1, 2020 and March 31, 2021 payable directly to the Eligible Landlord. The landlord must forgive the unpaid 20% of unpaid rent.
Payments made for utilities arrears will be made directly to the utility provider.
False or Fraudulent Paperwork or Statements
Falsification of paperwork or any material falsehoods or omissions in the Application, including knowingly seeking duplicative benefits, is subject to state and federal criminal penalties. You are particularly put on notice that Title 18, Section 1001 of the United States Code states that a person shall be fined or imprisoned for up to five (5) years for knowingly and willfully making any materially false or fraudulent statement or representation to any U.S. Department or Agency.
Reasonable Accommodation
If you or anyone in your household is a person with disabilities and requires a specific accommodation to apply for this Program, please contact the program call center by phone at 1-833-430-2122.
If reasonable accommodations are required, the program will guide you to a local partner organization that can assist you with your application.
Fair Housing
HCD follows all federal and state requirements related to fair housing and discrimination. HCD also takes steps to affirmatively further fair housing in California and to ensure that all of its programs are free of discrimination. To learn more about fair housing and anti-discrimination, please click the links below. www.neotalogic.com
To Report Fraud, Waste and Abuse:
All HCD employees and contractor employees have a responsibility to report fraud, waste, and abuse that they suspect are occurring or have occurred. The public is invited to share such concerns. Any suspected fraud in connection with California's COVID-19 Rent Relief program should be reported to HCD for immediate review. HCD reserves the right to decline funding or participation if it is determined that fraud has occurred.
Report Fraud To:
California COVID-19 Rent Relief program: reportfraud@ca-rentrelief.com
U.S. Department of Treasury: https://home.treasury.gov/services/report-fraud-waste-and-abuse
Office of Inspector General: https://oig.treasury.gov/fraud-alerts
If you have any questions about the Emergency Rental Assistance Program for landlords, please contact our office at 1-800-686-8686 or email intake@fastevict.com