Desirable Family Friendly Rental Features
One key to landlord success is to have the ability to constantly study trends and stay ahead of the curve. It's safe to say there are some components that constantly stay the same yet there are amenities that continually change depending on the target customer you're going after.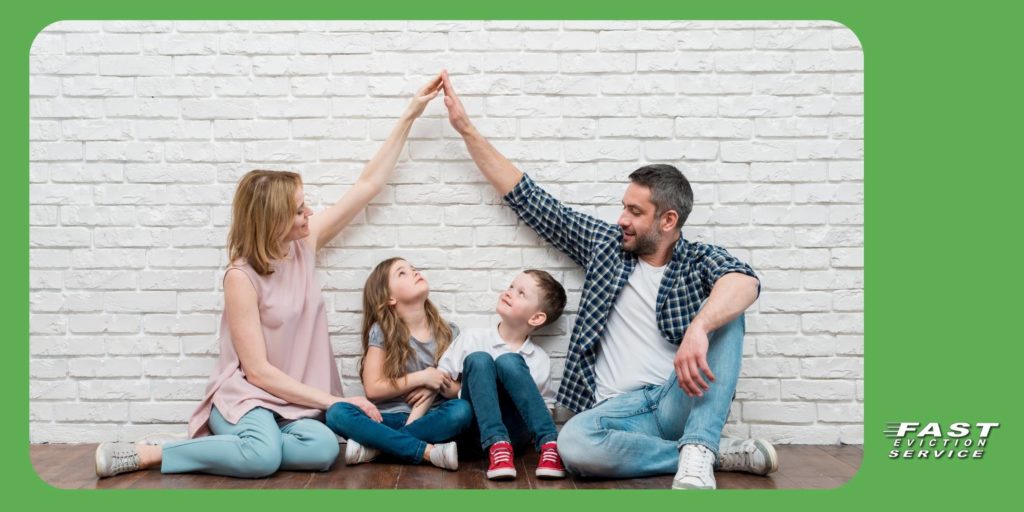 Let's take on families. Targeting families is a great landlord strategy because they tend to create roots in good, safe neighborhoods to create stability for their children. This then creates long term tenancies if and when their requirements are met.
We must keep in mind that one of the largest generations of our times are just now getting into the prime age to settle down and create some roots of their own: Millennials.
If your target customer is the younger crowd in their early 20s, well you should know by now that they tend to bounce around a lot because of the changing job market, dating etc. You can improve your vacancy rates by making a few adjustments to your current or future rental investments by targeting families. I will go over just a few.
Great Education
Grabbing an investment property within walking distance of a good elementary, jr high or high school are a great way to attract families. Education is a top priority for any parent; it has been for many years and will continue to be so.
Most parents will make other compromises to make sure their children have an opportunity to be enrolled in a good school which include things like taking a smaller home, or if it's older or outdated. As long as the rental is more than habitable, within walking distance and in a safe neighborhood, it shouldn't be too hard to get it rented to a long term residing family.
Enclosed Backyards
It's safe to say that safety of their little ones is also on the very top of the priority list for any parent along with providing access to a good school. Offering a fully enclosed fenced in backyard is a great way to reassure parents their children will be safe.
A fenced in back yard doesn't just mean safety for kids, it also enables the ability for parents to have weekend hobbies such as gardening. Another thing to keep an eye on is if you're lucky enough to grab an investment property in a neighborhood or a block where most properties have fenced in backyards, this will attract more families ensuring your renter's kids will have the opportunity to make more friends.
Time saving amenities
One thing about business is you have to always stay ahead of the curve by knowing what your target customer needs. As briefly explained above, millennials are quickly becoming the vast majority of renters in the housing industry and you need to be prepared to offer perks and amenities that will help with busy schedules.
Some ideas include smart appliances that could be linked to the renters' smartphone. Most renters nowadays have come to expect a washer, dryer and dishwasher.
If your new rental unit doesn't have these or are outdated, consider making the investment so that you could potentially attract long term families wanting to spend less time on chores and more time with their families.
What's within walking distance?
Grabbing investment property within walking distance of entertainment is a great way to attract families. Some things to look for are parks, playgrounds and shopping centers with restaurants.
There are a couple of factors to consider. The first is that it's not such a good idea to purchase property on a high traffic busy road. Instead, look for something that is a couple of blocks away from a busier road on a less dense street.
Let your tenants make it their home
Most landlords tend to tighten up about allowing the tenant making any sort of modification to the rental home. You can easily make it so that your tenant feels like it's just as much their home as it is your investment property by simply allowing them to paint their own walls.
Of course, you'd want to make sure you add a few points on your agreement such as the tenant agrees that the paints are to be painted a neutral color at move out time, tenant agrees to cover damages to carpet/flooring if painted etc.
The fact is, the more the tenant feels like it is their family home, the longer they tend to stay. Another fact is that not many landlords have this kind of leniency, so the shock factor will be enough to get them to quickly sign a one year lease.
Comfortable living spaces
Looking out for at least 3 bedrooms and 2 baths is considered the perfect ratio for both renters and landlords. Anything less than 3 bedrooms will not keep families for long. They will find a better place to rent as soon as they can find one.
Any home with more than 4 bedrooms will just be a hassle and the tenant would be better off purchasing a home at that point.
Having a low turnover rate is a huge factor in landlord success. By paying attention to what your target tenant is looking for in rental property you will stay ahead of the game and virtually eliminate your turnover rate.