Craigslist Rental Marketing: Essential Landlord Tips
Craigslist is Still #1
Of all the sites that landlords can publish available housing, Craigslist continues to be the top go to site for rentals in most of the country. It offers landlords a very simple and user-friendly interface where you can create an ad in minutes that reaches millions of users – all for free!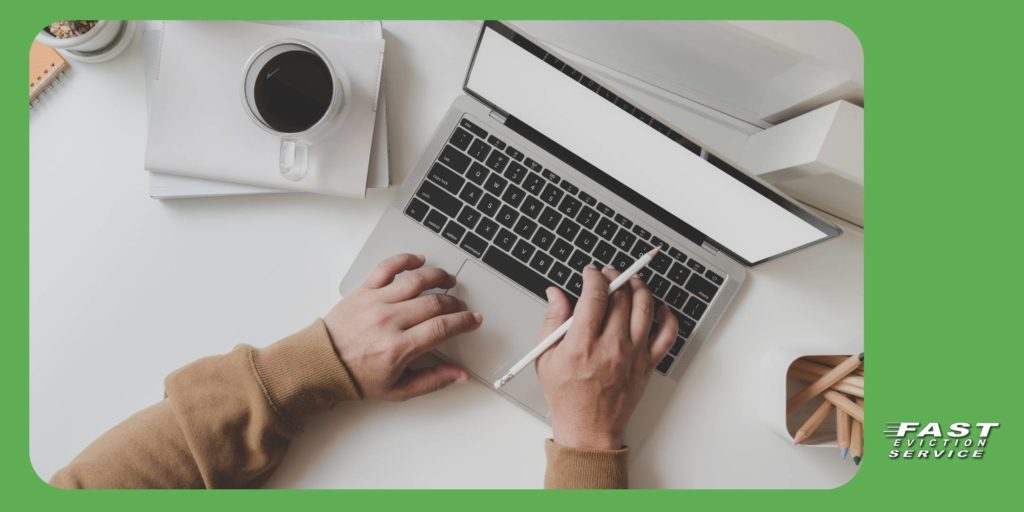 Because Craigslist is by far the most popular rental marketing site both in terms of listings and traffic, there are essential tips landlords must know to make your ad "Pop" – be the top ranking standout ad that gets results with the highest quality clicks.
However, anything that's free usually has downside risks. With Craigslist, ad scammers unfortunately also get free ads who copy other landlords' rental ads and republish it only with contact information that goes to them.
Potential renters contact these scammers to rent your place who are asked for an "Application fee". Some will even agree to meet at the property where they ask for a fee to inspect the property, then vanish with the money. Tenants have had people walking up and looking in the windows to see what it must look like inside a rental being offered at such a low price!
The Better Business Bureau identified over 29,000 fake apartment listings on Craigslist across 20 major metropolitan areas in 2016.
Another problem with Craigslist can be the quality of potential tenants that apply. In different parts of the country landlords experience different results with free Craigslist listings versus placing ads on other sites such as Zillow or Trulia, which charge a fee, have a more sophisticated user interface and have a more vigorous verification process.
For example, the Zillow Rental Manager will syndicate your listing to Zillow, Trulia and Hotpads which in some areas can exceed Craigslist in terms of getting a response. Cozy is another site landlords find effective in certain areas that will syndicate the ad to Realtor.com. Younger, tech savvy renters in urban areas often prefer these sites over Craigslist.
So if you want to cast a wide net, it is probably worth your time to investigate these other rental marketing websites in addition to Craigslist. But nonetheless, landlords usually get more results with Craigslist than any of these others sites because it has been such a mainstay of the industry for over twenty years.
No matter what online rental marketing service you use, the quality of your ad will determine the quality of renter you can attract to be able to choose from the best crop of potential tenants.
Study Your Rental Market and Relevant Keywords for Your Property
Effective marketing always starts by studying closely the competition to see what they are doing right that you need to meet or exceed to compete. This means looking closely not only to the headlines and photos which catch people's eyes first, but also studying the keyword targeted phrases in the descriptive copy that are what people run when they enter a search that will lead to your listing.
Do a simple Google search by entering your neighborhood and Apartments for Rent, or Housing for Rent. Study carefully what the top results are doing to make it to the top of the rankings for these searches in terms of the keywords in their descriptions.
Keywords should appear throughout your headlines and body of your ad for people to find you. You can get an idea of the relative search volumes of keyword variations by using an easy to use program like Wordtracker, or the more complicated Google's Keyword Planner.
Whereas print publishing is "Distributed" – when someone hands you a magazine you have everything you need to "Get it" – online marketing is "Found" as a result of a search. Knowing the search terms people are entering to find you so that your listing is the exact, top ranking answer to their query is the crucial success factor with online rental marketing for being found.
How to Make Your Ad Stand Out
The single most important way to get people's attention is by coming up at the top of the search result people enter. This is known as Search Engine Optimization or SEO, and is largely based upon keyword densities and mentions in the copy to get the top spots in a highly competitive environment where that top space is always limited.
You not only want to rank higher to get people to see and click on your listing find out more details, it needs to be a simple yet compelling ad to stand out and keep people reading and attract the best tenants. How many people are attracted to the ad with its headline, price and most importantly photos that people click on are also measured as part of these ranking algorithms.
Having knock-out headlines, fantastic photos and bullet point detailed descriptions are key to successful online rental marketing to stand out and get the clicks that lead to rental applicants coming to see it.
Write Knock-out Headlines with Detailed Descriptive Bullets
People scan headlines looking for the keywords that grab them and fit the criteria they're looking for.
You want to put your best, most appealing selling points right up front in compelling language that makes them want to know more. Emotive words like "Spacious Apartment with Stunning Views" that make people feel something they desire draws clicks. Study closely the competition that stands out and take their ideas – then rewrite the copy to be yours.
You want a knock-out headlines that answers the first most important questions about the property in the first read, followed by detailed bullet point copy. Particularly on the internet with mobile devices copy written as bullet points is by far the easiest for readers to digest.
Avoid Spammy Formatting using ALL CAPS that looks like shouting or multiple exclamation points!!!!! This cheapens the look of what otherwise may be a fine rental. ALL CAPS is the typographical equivalent of someone yelling at you – and no one likes being YELLED AT!!!!!
Most of a prospective tenant's questions should be answered with the detailed description to save you time and energy answering people's queries. Itemize with descriptive copy that draws them into the ad with the number of bedrooms, baths, noteworthy features like wooden floors or granite kitchen tops.
Be sure to include the price. As odd as it may seem, price is often neglected and asking tenants to call for the price only sets up and extra step for them to get the necessary information. That alone may keep them from following through.
Avoid any form of discrimination, including exclusion of Section 8 Housing Vouchers.
Include the terms of the lease such as length, and approximate cost of utilities. Are pets allowed? Are their specific amenities like a laundry room or pool or common outdoor area?
Don't forget to sell the advantages of the street or community such as walking distance to stores or public transportation in urban commuter neighborhoods.
Be sure to state when the space will become available. Be 100% accurate in all descriptions, including square feet which is relatively easy for a tenant to measure and can create legal problems later if the rental was advertised on false pretext.
If you have a website be sure to publish a link to the site where people can get more information. Have a strong call to action in bold saying: "Call us for more information at…"
If you have any questions about what headlines and keywords will work best for you try A/B testing two ads that have each headline and see which version draws the most inquiries.
Photos and Videos
You need very high-quality professional photos because most people look at the pictures first and then decide to read the headlines. Nothing can ruin an ad's appeal easier than bad photos.
Craigslist features one display photo people click on for more details. Then allows you to post up to 24 photos total. So you want to be sure to upload your photos in the order they will appear in the ad with the most important display photo first.
You want to give viewers a clear impression of what the property is like without having to go there. Pay careful attention to lighting and camera angles to best convey the rental's high points.
Video can often be the most effective media for truly conveying the feeling of the rental with a video walkthrough. The video can be uploaded to Youtube for free and can be accessed by including a link to the video in the print description of the property.
Inputting
Once you have your copy written and your photos assembled in the order you want them to display in your ad you're ready to input your information into Craigslist's simple, user friendly program.
Begin by going to Craigslist, select your geographical location and note "Housing" is top center on your location page. Study your local market.
Then on your city's Craigslist page note the top left corner has a "Create a Posting Link". If you do not already have a Craigslist Account you will need to set one up next.
Then follow the prompts which lead you to the posting details page. Enter the Posting Title and Postal Zip code, the Description and Posting Details including sq/ft and housing type.
Keep the CL Mail Relay default setting to keep your email private. Enter the Location info in the Show My Address box, and if it is OK or not for others to contact you about other services or products. Most people click no.
The maps page next pinpoints your location making it easy for people to find, and photos. Be sure to upload the best featured image first.
After filling in and double and triple checking all the imported data you are ready to go live. Be sure to keep an archive on a Word document of your ad and the date you went live as a record to check performance and fine tune your approach going forward. Note your ten digit "Post ID Number" at the bottom of the ad.
Check to Be Certain Your Ad is Actually Live
Never assume your ad has gone live just because you clicked the button! Not checking that your ad has actually gone live can be a very expensive mistake costing you days of expensive waiting with no response until your mistake is realized!
It can take up to two hours for the ad to be processed, so you first need to give it some time. Then you can check to see if your ad is live by actually checking the Craigslist ads, or by checking your ad posts' ID number in the search box.
Craigslist listings have a built-in time decay, which is why posting and reposting helps keep your ad on top. Craigslist policy states that the same ad may not be re-posted with a 48-hour time period.
You have to follow Craigslist User Guidelines or result in your ad being "Ghosted" with it showing in your Craigslist account page and your confirmation email – but not showing in search results. This happens far more often and easily than most people realize, which is another crucial reason you have to actually confirm your ad is showing – or lose valuable time operating from false assumptions!
You want to be sure to remove your ad as soon as a tenant has signed a lease, and remember to take down your listing. If you leave it up too long and waste people's time reviewing it, it may make people less likely to contact you when they see your ad in the future.
Follow these essential landlord tips for marketing your rental on Craigslist to assure you get the best results for your valuable time.
Steve Penny has been Fast Eviction Service's search engine optimizer or SEO for the last seven years and has achieved top Google rankings for some of the largest real estate websites in the country.