The Importance of Tenant Screening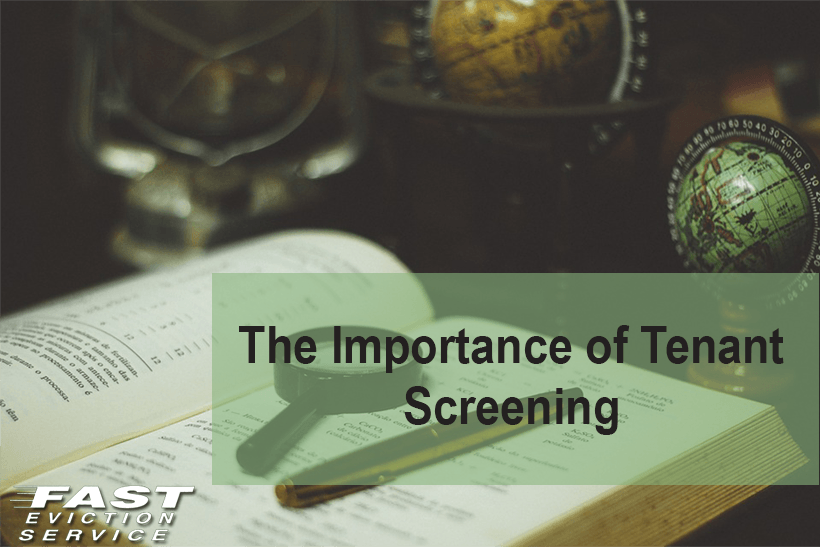 As a landlord, once your property is on the market for sale, many people will contact you for tenancy – but not all of them will prove to be good tenants. It is your job to conduct a thorough screening of the candidates before picking the best one. Although the process might require time and effort, it will save you from a lot of headache and heartache later on.
Guidelines for Screening Tenants
Reference checks – Contact their employers and previous landlords. Employers can confirm the tenant's steady income and previous landlords can give vital information like how regular the tenant was in paying rent, how he maintained the property and more.
Credit history – Learn how financially responsible they are through their credit report.
Pull up criminal records – you do not want to have someone with a shady background living in your house.
Verify all documents by issuer – do not trust the paycheck stubs and letterhead. Tenants can easily forge documents to appear as the ideal candidate.
At Fast Eviction Service, help on any of the issues discussed in this article is simply a click or phone call away. Email intake@fastevict.com or call our office at (800) 686-8686 to discuss your questions for a free evaluation of your case.
Learn How To Verify Income And Employment Info Of Prospective Tenants
During tenant screening, landlords are required to perform a variety of inquiries regarding the information provided by the tenants about their personal life and professional/financial status. Each of them is equally important but the most crucial one is the financial and employment related aspects. Every landlord must make sure whether the prospective tenant has provided authentic information about his/her income and employment or not. Read More...
This post is filed under: Tenant Screening