Tenant Screening Questions Landlords Must Ask All Applicants
Updated 9/15/21
Asking key tenant screening questions takes the guesswork out of weeding out possible tenants who won't be a good fit for you or your property. You can also provide every applicant an idea on what to expect if they were to be offered a lease.
Taking the time to do a first contact interview right over the phone or in person is a great way to save each other's time. Better yet, you can include your rental criteria on all of your ads to ensure every applicant knows what they are getting into before they ever call.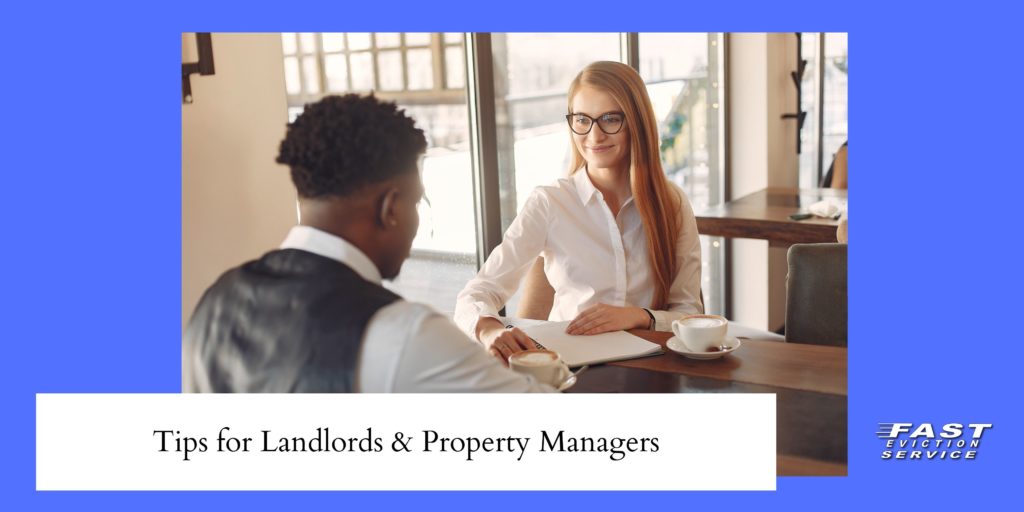 Listing your rental criteria up front is a great way to filter applicants. Make sure you mention your pet policies and restrictions, smoking policies, your screening process, etc. The more detailed your criteria is, the better prospects will eventually call for a viewing or interview.
Your rental criteria and a list of tenant screening questions are two great filters to weed out possible unwanted tenants. After all, at the end of the day, time is money and I'm pretty sure you'd rather be investing your time in screening pre-qualified, high quality applicants.
Once you start receiving calls for more information about your rental property, you can ask the interested party if it would be ok to conduct a quick over-the-phone interview to see if the property would be a good fit for them.
When would you like to move into the rental?
This should be one of your top tenant screening questions to consider asking any applicant because it will give you a good idea right off the bat if this would be a good fit for either of you. If you are looking to rent a vacant unit as soon as possible and the applicant isn't interested in moving for another 2 or 3 months, then it might not be worth your time to continue screening said tenant.
If your vacant rental won't be available for a couple of months, however, and the applicant is desperately looking for a place to move in to tomorrow, the applicant can look elsewhere.
You should also always shy away from applicants who want to "hurry" the process or seem desperate to find a place to live. These usually end up in bad tenancies. They will most likely say whatever it takes to try and have you cut corners in your screening process and make mistakes.
Do you currently have or plan on having pets?
Asking your applicants about their pets is a good way to quickly filter applicants. This would obviously depend on your pet policy. If you have a no pet policy, then potential time can be saved between you and the applicant.
If you are a pet friendly landlord then this can be a good time to mention restrictions on pet type, breed or size. You should also mention any pet rent or pet deposits that would apply so there aren't any surprises on the day the lease is signed.
How long have you lived in your current home?
This tenant screening question can give you a quick idea if the applicant jumps around a lot. It won't be solid because it could be a one time thing. But if you get an answer you're not too comfortable with you can dig deeper and ask about previous tenancies, etc.
If you see that the applicant jumps around a lot, it's an early warning that it may happen to you too, resulting in having to turn the unit around again soon.
Why are you moving?
A top tenant screening question that doesn't get enough credit, honestly. You can learn so much about your applicant if you pay close attention to this answer and piece it along with other details.
If they are frustrated with their current landlord, let them talk. This will give you tons of valuable information and possibly warn you about potential issues you may face if you end up renting to this applicant. If you ask the right questions, you may also discover if there have been eviction issues in the past.
Some reasonable moving reasons to consider could include:
Their family situation has changed and they need new accommodations. A new born baby, a family member needing to permanently move in for round the clock care, divorce, etc. They may be looking for a bigger or smaller rental.
Change of employment. Maybe they want to move closer to where they work.
They want to move closer to a point of interest such as a school or a relative.
How many people plan on living in the rental property?
In California, there are no laws regarding how many people can legally live in a dwelling. There are, however, HUD guidelines that landlords and tenants should follow.
There is a "2 heartbeats per bedroom, plus 1" guideline that is pretty self explanatory. For example, a couple and their child should be able to live in a one bedroom apartment.
You might want to shy away from an applicant who plans on having 4 adults live in a one bedroom apartment.
Do you or anyone planning on living in the rental property smoke?
Heavy smoking can cause a lot of damage to your rental property. It can severely damage walls, lighting fixtures, carpets and a lot more. Asking this question can lead to two things.
The applicant can be truthful and tell you that they smoke. You can mention your smoking policy, if you have one, and see how they proceed.
If they say no and you see a noticeable pack of cigarettes in their pocket/purse or can smell the smoke in your office, you'll most likely have a bad time renting to this applicant.
What is your monthly household income?
Another tenant screening question landlords should ask all applicants is how much their monthly household income is. It's important that you can verify that your possible tenant can comfortably pay rent.
How much should tenants make to afford rental property?
The industry standard is the tenant should make at least 3 times the rent asking price.
Do you have any previous evictions?
One of the main reasons to ask an applicant if they have had prior evictions is to see if they're willing to lie. If they are truthful, you can ask additional questions to see if you're willing to risk giving them a shot.
If during your screening process, however, you find an eviction on their record and they lied about it, this should automatically disqualify your tenant. You don't want to deal with a tenant who is willing to lie to try and get past your screening process.
Have you ever broken a rental agreement?
An important tenant screening question is if they've ever broken a rental agreement. Yes, you typically wouldn't want to rent to someone who has broken their rental agreement in the past but it might be worth a few minutes of your time to hear the applicant out.
Some situations can be reasonable. For example, if their previous landlord was not able to maintain the dwelling in habitable conditions, a tenant has every right (after exhausting standard procedure) to vacate the premises and break the rental agreement. Another reasonable reason is the tenant had unforeseen circumstances and could not afford rent. The responsible thing to do is to reach an agreement with the landlord and allow the landlord to rent the property to someone else.
After you've asked the top tenant screening questions
Once you've gotten around 10 to 15 good, high quality leads (as in applicants who have answered the previous questions to your satisfaction), it's time to run every applicant through your screening process.
This includes, but isn't limited to:
Collecting an application processing fee
Running a credit history report
Running a criminal background check
Verifying and corroborating all of their stories
Checking out their previous landlords
Verifying employment information
Calling the references they provided
Now all you have to do is offer a lease to the most qualified tenant!
You shouldn't take all of the information your applicant provides at their word. You should always take the time to either verify all of the information yourself or hire a screening company to do it for you. It all starts with asking the right tenant screening questions to help get you started on the journey to finding your perfect tenant.
Video "Top Tenant Screening Questions"