What is a Rent Ledger?
Keeping track of tenant payments and outstanding balances can be a challenging aspect of managing rental properties. Without proper organization and record-keeping, your investment property can turn into a nightmare.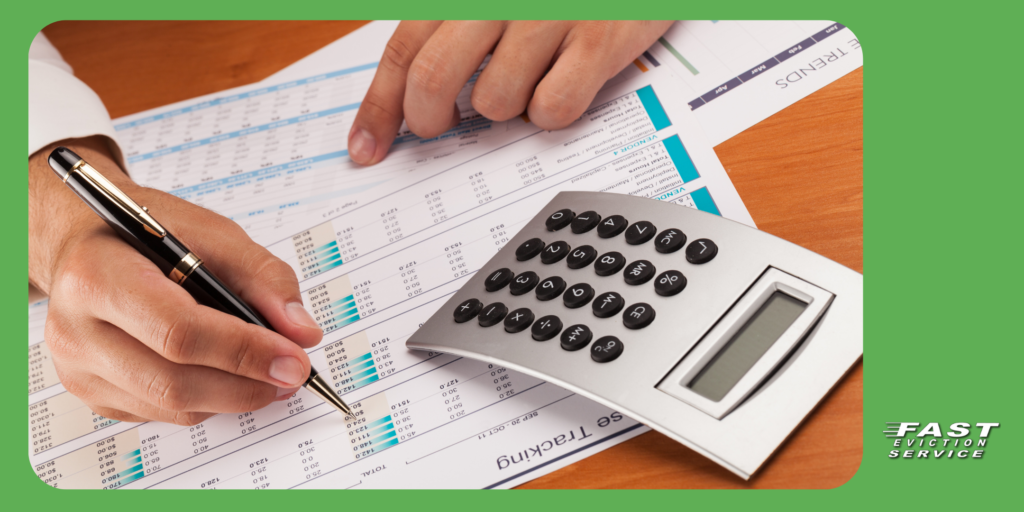 A ledger of rent payments is an essential tool for property managers, landlords, and accountants. It simplifies tax payments and helps resolve disputes between landlords and tenants.
Why are Rent Ledgers Important?
A rent ledger tracks the monthly rent payments, charges, and balances of each tenant, regardless of the number of rental units. Property managers and real estate investors rely on rent ledgers to efficiently monitor tenants' payment status. Similar to accounts payable and accounts receivable ledgers, rent ledgers are critical business tools.
Rent ledgers can help keep track of tenant payment history, outstanding balances and any late fees.
Who should use rent ledgers?
Landlords
Rent ledgers are utilized by landlords and property owners to monitor payments and determine the outstanding rent balance. In addition, rent ledgers can be used to keep track of security deposits. Landlords are accountable for safeguarding the tenant's security deposit and are prohibited from using it for personal expenses. Mixing the tenant's security deposit check with business funds is considered commingling, which is against the law.
Rent ledgers can be valuable when selling a property, as they provide documentation of the property's income potential. This information assists potential buyers in determining whether to proceed with the transaction or not.
Tenants
Rent ledgers assist tenants in monitoring their rental payments and outstanding balances. When landlords provide rental receipts, tenants can cross-check the information with the ledger to ensure accuracy. If any discrepancies arise, the landlord can update the ledger accordingly. Rent ledgers also serve as a record for tenants in case they need to dispute rent payments or face eviction.
Investors
Real estate investors also rely on rent ledgers to assess the profitability of their investments. Rent ledger information enables them to calculate their return on investment (ROI) and internal rate of return (IRR) to determine their investment's value. If the investment falls short of expectations, investors can create an action plan to increase ROI and IRR.
Top benefits of rent ledgers
Monitoring rental payments and security deposits
Identifying problematic patterns or areas
Assisting in resolving rental or eviction disputes
Identifying opportunities to enhance ROI, IRR, NOI, and DSCR
Determining a property's fair market value
Assessing whether a property is worth purchasing or selling