Tips to Help Keep Your Tenants Happy
Residents opt to depart for various reasons. Purchasing a home, a common aspiration for many renters, is one such reason. Preventing this is neither feasible nor desirable, as resident satisfaction is not about altering life plans but rather about maximizing lease renewals. In essence, it revolves around resident retention.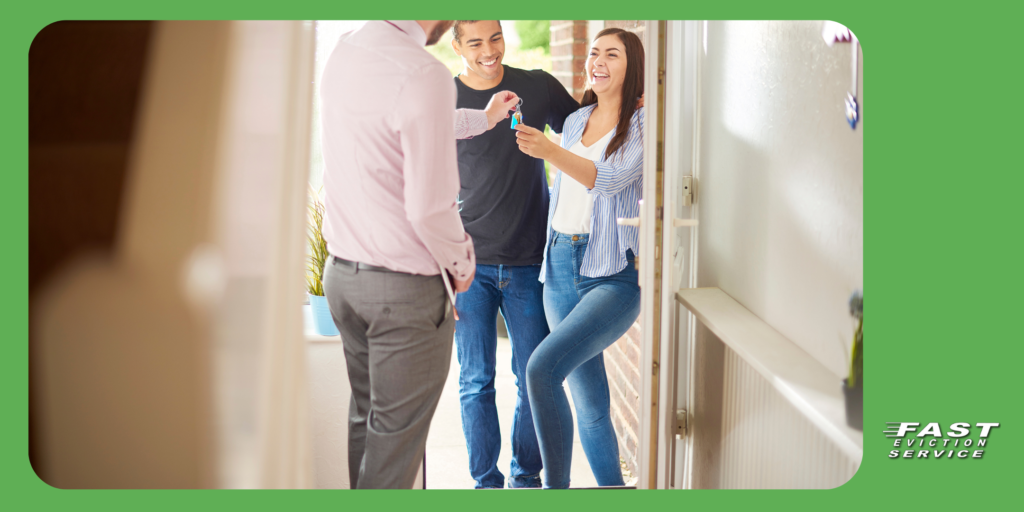 Some residents, however, leave due to avoidable factors:
Negative encounters with impolite staff members
Unresolved maintenance issues
Unhelpful or uninformed personnel
A perception that their opinions or suggestions are disregarded
Enhancing resident satisfaction not only fosters lasting community relationships but also contributes to the property's overall value. While attracting new residents is beneficial, retaining existing ones is an invaluable asset. Here are 5 strategies to guarantee a positive resident experience and cultivate a happier community.
Do you have a "welcome new tenant" experience in place?
Infusing a personal touch is invariably beneficial for initiating a positive relationship. This approach fosters a sense of welcome and instills a positive outlook in residents regarding their choice to relocate to your property.
Take the time to craft handwritten welcome notes
Provide new residents with a comprehensive guide to the neighborhood
Enable residents to conveniently submit work order requests through their phones
Facilitate autopay setup, allowing them to effortlessly pay rent directly from their accounts
Improve communication with your tenants
Effective communication is essential for ensuring renter satisfaction. Lengthy phone calls and playing phone tag are experiences that nobody enjoys.
Incorporate technological tools that enable you to send individual or mass text messages or emails to residents, providing a more efficient means of reaching them.
Utilize email for official correspondence or when attaching files is necessary.
Resort to texting for emergencies or when conveying urgent messages swiftly is imperative. While mass texts are efficient for reaching a large audience simultaneously, exercise caution not to overuse this method.
Establish a maintenance call center to delegate urgent maintenance requests to the appropriate staff member or preferred maintenance vendor, allowing you to focus on other tasks or take a well-deserved night off.
Integrate an AI chatbot into your website to address prospects' questions at any time, ensuring accurate and current information is provided.
Implement property management software that tracks all digital communications, enabling any team member to seamlessly continue conversations with residents and prospects.
Are you being transparent with your tenants?
Technology provides residents with easy access to information. Providing an online resident portal or app integrated with your property management system ensures a secure platform for renters to access their statements, crucial documents, maintenance requests, and communications with your office.
These tools can also be utilized to upload report packets to property owners or external investors.
By making information easily accessible, the necessity for residents to call your office diminishes, allowing you more time to concentrate on other tasks.
Are you open to receiving feedback from your tenants?
Enhancing resident satisfaction is effectively achieved through resident surveys, offering an excellent opportunity to leverage the impact of top-notch customer service.
Engaging in individual conversations to gather feedback can be time-intensive and may be perceived as intrusive by residents. The likelihood of receiving honest feedback, especially if it involves constructive criticism, diminishes. However, feedback plays a crucial role in the success of your property management business. Thus, opting for an email with a concise survey proves to be a more effective approach:
Demonstrates your commitment to caring and actively seeking ways to enhance their experience at your property.
Keeps communication internal, encouraging residents to approach you with complaints rather than posting negative reviews publicly.
Allows you to collect information that can be utilized to enhance the resident experience and bolster retention.
For respondents providing positive feedback, take the opportunity to express personal gratitude and inquire if they would be comfortable with you featuring their quotes on your website or other marketing materials. Alternatively, ask them to consider writing a brief online review.
Are you open to accommodating all of your tenants?
Innovations in proptech have significantly streamlined the process of rent payments for both residents and staff. The appropriate technology can greatly enhance the resident experience in various ways:
Facilitating one-time or recurring electronic payments via debit cards, credit cards, or ACH transfers.
Offering walk-in payment options, enabling renters to pay their rent in cash at designated retail stores.
While some residents prefer traditional checks, the use of check scanning software simplifies the deposit process.
Providing residents with diverse payment options not only enhances their convenience but also streamlines rent collection, contributing to the overall efficiency of your business.
By implementing these strategies, property managers can create an environment where tenants feel respected, valued, and content, ultimately leading to higher tenant satisfaction and increased retention.