Tips on Keeping High Quality Tenants
Renting to high quality tenants isn't a walk in the park. High quality tenants have their standards as well and are very often difficult to come by – as they often pick you as a landlord vs the other way around. The most important piece of advice on finding high quality tenants is to have a high quality screening process in place for every tenant you may rent to. You want to emphasize taking the time to make sure you are placing the right tenants in your rental property. Skipping this important first step may lead to a lot of damage..both economic and mental.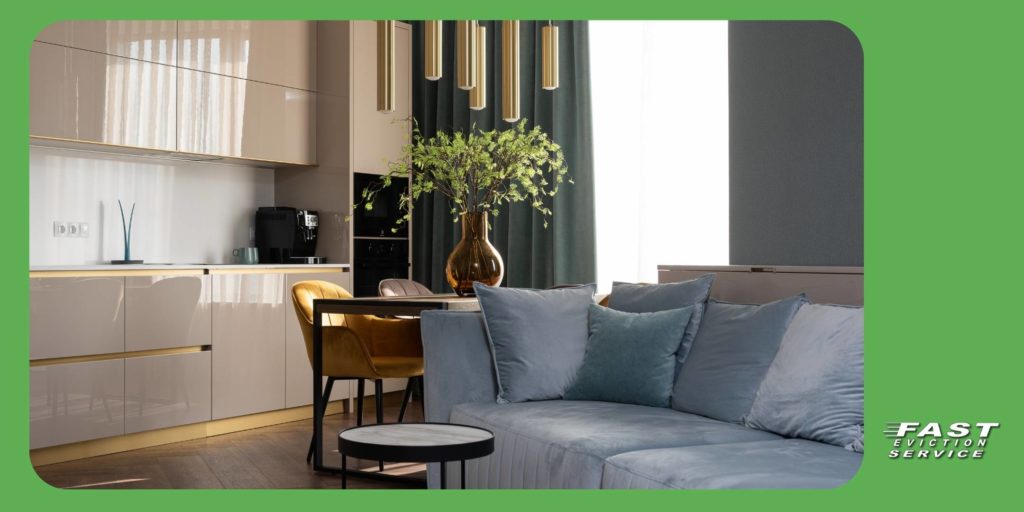 The first steps
After you've successfully put the right tenant in your rental property, the second thing you must worry about is, keeping them! Most high quality tenants will pay rent on time, tell you about maintenance issues before they become a bigger problem and will stay relatively low on your radar when it comes to being a nuisance.
Keeping them in your rental property isn't difficult. For the most part, it's all about keeping their rental property neat and well maintained. You can also deploy a strategy from the getgo to keep your high quality tenants by lease renewals.
Tips on how to keep high quality tenants
Before we get on with the tips on how to craft your releasing strategy, first we'll go over some things you shouldn't do.
One of the quickest ways to upset great tenants is to put misleading clauses in your rental agreement. For example, one where the lease automatically renews if the tenant doesn't provide a 30 day opt-out letter. You can see how quickly this can make a great relationship turn south. Why would you want a pissed off tenant for another year?
Don't just wait for the lease to be over. Some landlords make a phone call and ask "will you be renewing your lease? Yes or no?" You can imagine how the tenant will feel. After 24 months of paying rent on time and being a great tenant, this is all I get? Put yourself in their shoes, how would you feel?
When you sit down and sign the first lease, you should always make it known that a rent increase is normal due to inflation every 12 months. You should also provide what the legal amount is (if your property is rent-controlled) so the tenant knows what to expect.
Rent increases are often misrepresented. Tenants don't often get upset about them. They do, however, get upset when their expectations of their rental are not met. Letting them know about rent increases should eliminate the "surprise" factor when it comes time to increasing rent.
During the entire length of the lease, it's important the tenant feels like they are being listened to. This is easily accomplished by taking maintenance requests seriously. Keeping the property well maintained will keep your high quality tenants happy and their expectations met.
There are other things you can do to keep your good tenants happy during the lease such as offering incentives for paying rent on time for X amount of consecutive months. Offering coupons every once in a while or gift certificates. The ideas are endless when it comes to trying to create a closed nit community.
Before the lease is over, it's a good idea to get an early start on your renewal strategy. If the particular tenant is a high quality tenant, you want to make sure you start early – 6 months in advance – so you can get a feel of what their plans are.
A good way to "lock" in a tenant early is to offer an incentive. If they decide to renew a new 2 year lease, you can say – instead of the annual $50 rent increase, you can lock it in for just $25 each year. It's important your tenant keeps the expectation of having annual rent increases. Don't eliminate them altogether, but offering a discount like this can make a big difference. Remember: you're trying to keep a high quality tenant which means getting rent paid on time and having minimal issues.
If you have a tenant on the fence about renewing or staying on with you, you can reach out again about 50 days before the lease is set to expire and try and see what would convince them to stay. Is it an upgraded appliance? Would they stay on with a month to month lease? Is there something they're not happy with that you can do something about?
If you feel you have done your due diligence, you shouldn't pester your tenants. You should ask if showing your property to another prospective tenant while they are still there is feasible and to start your turnover process like pre move out inspections etc.
The equation is simple: more lease renewals equals less vacancies which then equals more profits. This is what everyone wants, right? Profits.
It's important to understand that keeping high quality tenants is part of your success as a landlord. You should view them as business partners. The average length of residency in the United States is about 2.5 years. Aim for 4 years! Then, once you've got that down to a science, figure out how you can get high quality tenants to stay for an average of 6!