Tips on How to Handle Tenants Who Ask for Lower Rent
When you first become a landlord, you often don't think about a situation where a tenant requests to negotiate a lower rental rate. A huge factor in being  a successful landlord is making sure both parties are satisfied with the rental agreement. What happens when the tenant is dissatisfied with how much you charge for rent?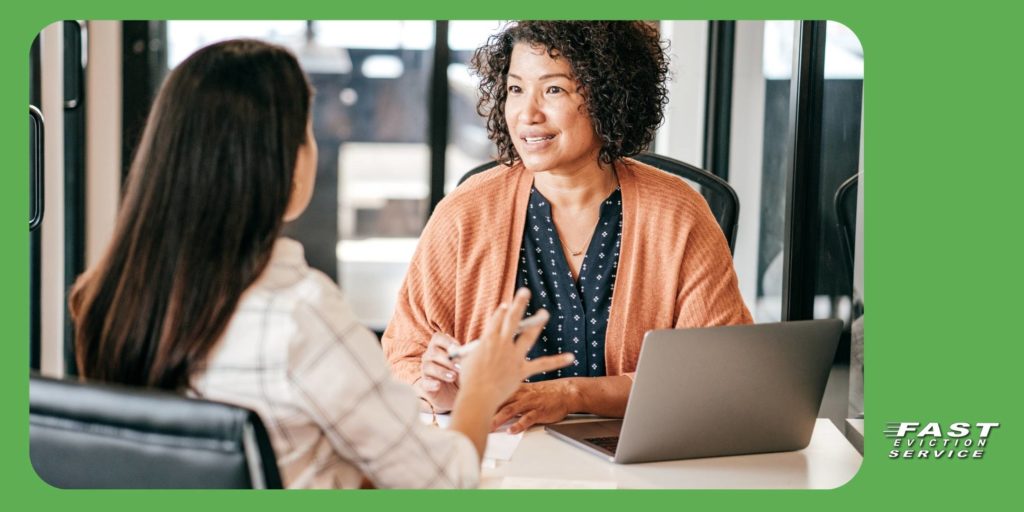 If this has never happened to you, consider yourself lucky. If it has, how did it make you feel? How did you handle the negotiation? Did they happen at all? Let's go over some things you can try to make the conversation less awkward.
The first thing you might want to do when a tenant asks to renegotiate the rental rate is to ask the tenant for a meeting. 2 to 3 days away from when they ask you. This will give you time to do some important investigative work and it will give you time to prepare your arguments. It's not always a bad idea to immediately rule out at least a conversation.
What to research before your meeting
A few things to consider looking into before your big meeting with your tenant.
Check rent payment history. Do they pay rent on time? How long have they been your tenant? Are there any big issues to worry about? Do they have a solid argument of being hassle free, excellent tenants?
What is your rent rate vs the local area market? Is your asking rent higher or lower? What types of amenities do you or do you not provide your tenant?
How difficult do you think it would be to fill your vacancy with someone willing to pay full price once your tenant left?
How much would it cost you to get your property ready to rent to someone else? Is this amount of money worth "investing" over a few bucks?
Don't forget to make a list of all the local perks such as parks, schools, public transportation routes, shopping and areas of interest.
Pros of negotiating lowering your rent
Here are some points to consider
Don't let an excellent tenant get away for a few bucks. Excellent tenants are hard to come by. They pay off in the long run. If this tenant who wants to negotiate rent takes good care of your property, always pays their bills and rent on time and you pay practically nothing in maintenance, signing them on for another 2 years of stress free landlord life might be something to consider.
Is your property in a hard to rent area? This could be huge too! How long does it take to rent your place? If it's three months plus, that is valuable rent money you may be losing over a few bucks.
How much is your time worth? Negotiating a lower rental rate can save you lots of time and money by not having to go through the screening and turnover process.
Cons to consider
After carefully weighing the pros of considering a negotiation of how much to charge your tenant, there are also cons to consider which include
The biggest con is the bottom line. Will you lose money on the deal? It's important to know your bottom line. What is the lowest possible amount of money you can charge before you start losing money and go from there. That is your starting off point.
Your tenant may feel he has "power" over you if you give in.
Your tenant may ask for more and more and the relationship may become toxic.
Negotiating with your tenant
Once your meeting comes up, hear the tenant out and make notes on what they want. Ask for valid arguments on why you should consider lowering your rent. Remember, this is why it's so important for you to do your own homework. The tenant will usually come at you with rental rates on properties comparable to yours.
Ensure you only listen to serious offers. You shouldn't entertain low ball offers.
Make sure you accurately make counter offers and counter points. For example, if a 2 bedroom apartment in a different area is asking for $100 less rent, you can find valid points such as your property is across the street from a park.
If your tenant is open to negotiation, you can consider their offer and make a counter offer until both parties are satisfied.
Don't be afraid to say no. If it's not in the numbers, it's just not in the numbers. At the end of the day, you are running a business.
Alternatives to renegotiating lower rent
After your tenant has made their points and arguments and you still don't find them convincing enough to budge, you may want to think about alternatives to lowering rent. If you have a good tenant on your hands but you simply can't lower rent for business reasons, you don't want to give up so easily! Some examples include
Free deep clean of their apartment such as steaming the carpets and a fresh coat of paint on their walls.
If you have a no pet policy and you know this tenant wants a pet, you can make an exception. (this may be an opportunity to even increase your rent!)
Offer minor upgrades to appliances.
Consider providing an amenity they saw on other similar properties.
You can also offer "locked in" rates for a year or two if they resign a lease. You can explain to them that yearly rent increases are normal and this way, they can lock in the current rent rate for an extended period of time.
Agreeing to negotiate a lower rent rate with your tenant really should vary on a per tenant basis. If you have a tenant who has been nothing but problems coming to you and asking you to lower rent, well, you know exactly what you're going to say to them. If you have an excellent tenant, however, there are reasons you may want to consider it.