Los Angeles Requires Landlords Accept Section 8 Housing Vouchers
The Los Angeles City Board of Supervisors has passed an ordinance that prohibits landlords from refusing tenants who pay rent through Section 8 vouchers beginning January 1, 2020.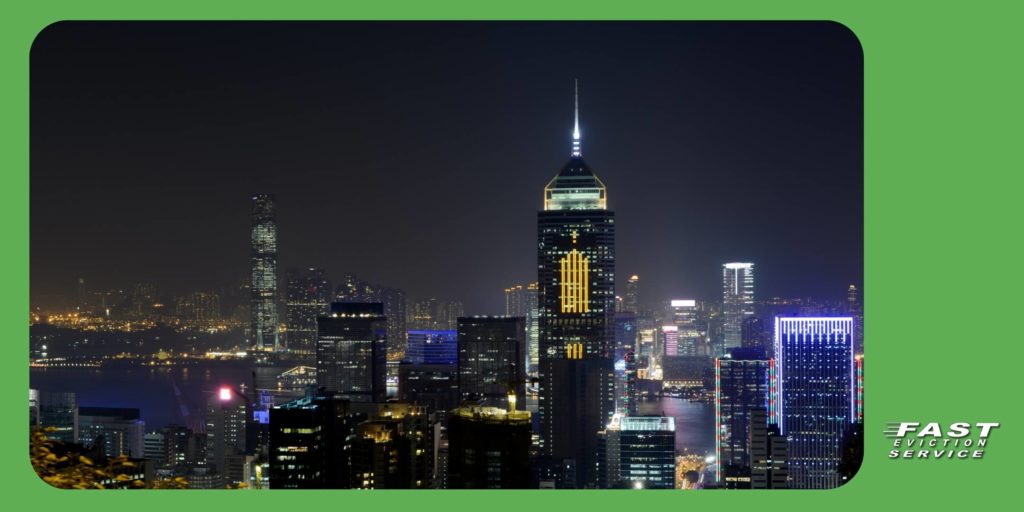 Section 8 is the federally funded assistance program for low income households. While it is already illegal in California to deny housing based upon a renter's source of income, the definition of income in the state law does not include the federal housing voucher program as income. This ordinance changes that by prohibiting landlords from practicing so called "Source of Income" discrimination against tenants who pay with vouchers.
The ordinance prohibits landlords from engaging in a wide range of activities including refusing to consider Section 8 voucher tenants, falsely representing that a rental unit is not available, or advertising a preference or limitation based upon a prospective tenant's participation in a voucher program. It also provides for an affirmative defense for renters in any unlawful detainer action.
It also includes civil and criminal penalties for violations including three times the amount of one month's rent being charged for the unit making it a misdemeanor with fines up to $1,000 or up to six months in jail. Courts may also award attorney's fees, cost and/or punitive damages.
The ordinance has been opposed by landlord groups who say the Section 8 voucher program is poorly run, can result in costly and time consuming delays with mandatory inspections before renting that imposes an unwanted layer of bureaucracy that can slow or even stop rent payments from being received in a timely manner.
"You just don't have time to deal with all the regulation and red tape," says Dan Yukelson, executive director of the Apartment Association of Greater Los Angeles. "You raise the risk profile of owners who could possibly find themselves in litigation or prosecution by the city for not accepting a Section 8 voucher,"
Major reasons landlords have not been more willing to take Section 8 tenants is the allowable rent increases per year have not kept pace with what other tenants can pay, and the time involved in getting the inspections completed the housing department acknowledges can take a week or more.
It's simply much faster and easier to get the vacancy filled without bureaucratic hold-ups with other tenants who are not dependent upon the subsidy program to pay rent.
While it will be a crime to discriminate against rental applicants solely on the basis of their participation in the Section 8 voucher program, applicants can continue to be rejected for other legitimately accepted reasons – such as previous evictions on their record, failure to authorize a credit report or bad credit scores, negative rental history damaging previous rental property, not filling out the rental application form accurately or completely, or not having a rental history they can provide as a reference.
This new Los Angeles City Ordinance does nothing to address the problem of soaring rents. By increasing the costs of landlords to do business by increasing the costs of fulfilling bureaucratic red tape and inspection delays, these costs ultimately gets passed along to tenants in the form of higher rent.
At Fast Eviction Service, help on any of the issues discussed in this article is simply a click or phone call away. Email intake@fastevict.com or call our office at (800) 686-8686 to discuss your questions for a free evaluation of your case.
Five Challenges For Landlords When Renting To Tenants Under Section 8
Section 8 of the American Housing Act 1937 lays out the rules for the Housing Choice Voucher Program and sets out Housing Quality Standards for landlords to follow. Section 8 Voucher Program is a tenant-oriented rental assistance package which allows a tenant to move from a house that offers minimum level housing quality to another. Read More...
How Should A Landlord Deal With Collecting Rent From A Section 8 Tenant?
Should Landlord Directly Collect Rent from a Section 8 Tenant If Housing Authority Discontinue Provision of Rent Due to Uninhabitable Property Issue? How a landlord deals with collecting Section 8 rent payments depends upon the exact circumstances of the tenancy with habitability issues being high on the list of tenant grievances that can determine the manner in which Section 8 rent payments must be handled. Read More...