Common Landlord Mistakes and How to Avoid Them
Updated 9/3/20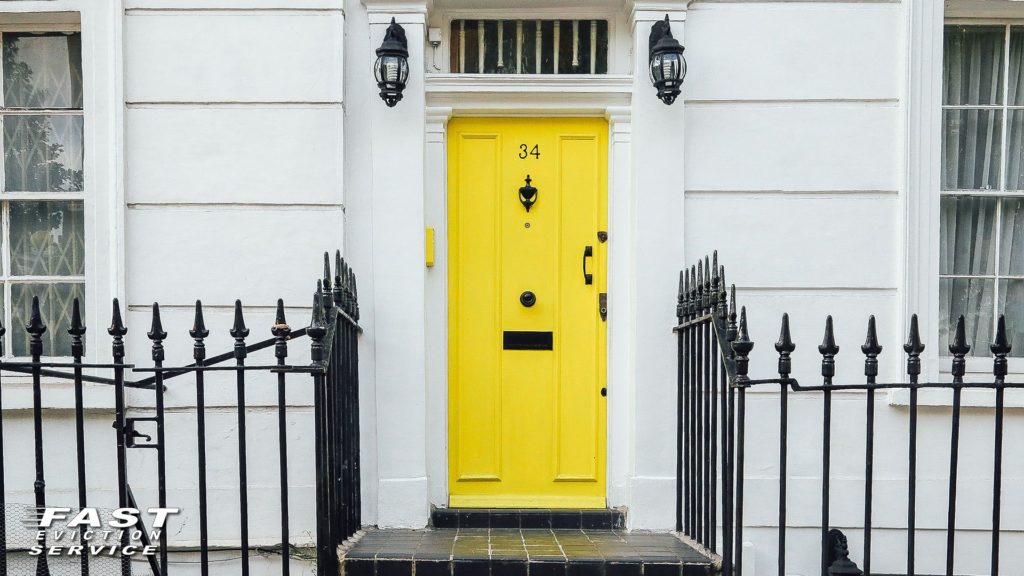 Making mistakes as a landlord is an inevitable part of becoming an experienced and wise landlord. Whether you just started by renting out your second home or have over 10 years' experience with a few rental properties, you'll run into slight hiccups from time to time. It doesn't have to be all school of hard knocks in today's world as you can easily learn about common landlord mistakes.
We hope this list we have put together can help newer landlords avoid some of the most common mistakes landlords make on their journey. It can also help veteran landlords and property managers freshen up their memories.
Common Landlord Mistakes and Tips to Avoid Them
Skipping Tenant Screening
There should be no reason to skip tenant screening. Period.
There will be times where you will be tested. A prospective tenant will tell you how much they are in a hurry to find a place to live and can't wait for you to go through the screening process. Others will straight out try to buy you by offering to pay large sums of money. They'll offer double security deposits and to pay 3 to 4 months of rent in advance.
Avoid renting to family and friends. You should only rent to someone you'll be able to evict. Remember: this is your business and for most landlords, their livelihood and should be treated as such.
If you are considering skipping your tenant screening process for time reasons, there are many reputable screening services that can help you such as SmartMove. Skipping this important part of renting your property can become a very expensive problem when you find yourself in eviction court.
Purely focusing on filling empty units can eventually cost you more than waiting to find the right tenant to get the best results possible on your investment.
Passing on the screening fees to your prospective tenant is a very common practice. There really are no more reasons to give to convince you to never skip screening all applicants. It also helps to standardize your screening process. While tenants come and go, having a standardized check list of your process will help with expediting the process in the future.
There is no better feeling at the end of the day knowing you have gone the extra mile and made your best efforts to rent to someone who is going to pay their rent on time and take care of your asset.
Lengthy Turnarounds
Vacant apartment equals loss of income. This is a business and you should already have a turnaround plan and budget in place for when vacancy inevitably happens.
When you get word of a vacancy, you should immediately coordinate an inspection to see what kind of turnaround time and work you're looking at. If you are a DIY landlord, get your materials list ready ahead of time. Otherwise, start making appointments for your maintenance team, painters, flooring etc.
You can help speed up your process even further by contacting your tenant up to 60 days prior to their lease expiration. If you plan on having them stay, ask them what their plans are. If you don't plan on renewing their lease, you can also let them know to expedite turnaround times.
At this time, you can also provide the tenant moving out a check list of frequently deducted items from security deposits along with contact info for cleaning services and maintenance crews. This will help them recover the max amount of their security deposit and help you with turnaround times.
Start your turnaround process as soon as your tenant moves out, get in the habit of changing locks, get your rental on the market and don't rush your screening process!
Ignoring Maintenance Issues
A very common landlord mistake is to ignore maintenance requests. Sometimes it could be retaliatory. Maybe there's a tenant you're not too fond of. Maybe you're trying to keep your profits as high and long as possible. Remember that it's your responsibility as a landlord to keep your rental in habitable conditions.
The problem you can inevitably run into is having habitability issues. In a situation where you're trying to evict a tenant for non-payment of rent and you have pending maintenance issue, you'll often find yourself in a short end of a settlement deal with your tenant.
Having habitability issues can also warrant a tenant exercising their right to a constructive eviction. This is where the tenant ends the lease agreement prematurely and moves out.
All maintenance requests made by tenants should be provided to you in written form. All of those requests should be addressed as quickly as possible to avoid issues. Not allowing you to enter a dwelling to make necessary repairs is a tactic some bad tenants try to exploit to have a better chance of winning in court. Keep copies and pictures of 24 hour notice to enter dwelling posted on the tenants' door.
Self-help Evictions
Self-help evictions by landlords are a bad idea. These include:
Changing locks on doors while your tenants' personal property is still inside.
Shutting off electricity and water.
Physically removing their personal property.
Physically or criminally threating the tenant or their family.
Going this route can not only extend the length of legally getting your tenant out of your property but it can also result in very expensive lawsuits and payouts.
The best and fastest way to get rid of bad tenants, although not perfect, is to use the legal system.
Allowing Tenants to Move In Without a Security Deposit
If you find yourself in a situation where a prospective tenant is asking if they can pay their security deposit at another time or in installments, this is a preview of how your rent collection days will be!
Avoid future stress by passing on these applicants.
When you allow a tenant to move in without a security deposit, you are putting your property in jeopardy. Imagine that two months go by without receiving a single dime for security deposit and they suddenly leave. You go check out your property and see they have stolen appliances, damaged carpet and walls and have caused thousands of dollars in damage.
This will be 100% out of pocket expenses.
Unorganized Documents and Paperwork
Don't be lazy! Try to reserve a space in your home for a small office for your rental property business. You should use a file cabinet with folders for each of your units too. Keep copies of all communication you make with your tenants such as rent increase notices, notices to enter dwelling, maintenance requests and invoices showing proof of solutions, late rent fee notices, etc.
The only way to avoid this is by being pro-active about it and creating good habits.
Move In/Move Out Inspections
Also among common landlord mistakes is not making move in and move out inspections. These must take place in-person and inspecting every point on your list.
The biggest benefit of these inspections is having physical evidence of the unit's condition the day it was handed over to your tenant. This can be especially helpful when making deductions from the security deposit to cover damages caused by the tenant.
The easiest way to avoid this mistake is to have a well-planned checklist. What are the tasks to be completed once your property is ready to rent? What is your procedure when a tenant moves out? Discipline is key!
Verbal Rental Agreements
There is a reason why having a solid rental agreement signed before move-in is standard industry practice. The biggest benefit of having a written agreement is having a legal binding contract between you and your tenant.
Another benefit of having a lease agreement is being able to legally start the eviction process whenever there is a breach of any of the clauses. As you can imagine, it's hard to enforce a clause in a contract that doesn't exist in a court of law!
Lenient Attitude
Another one of the most common landlord mistakes is being too lenient on enforcing your lease agreement. Tenants can quickly take advantage of a landlord's kindness. I understand tenants can come up with the most heart wrenching stories sometimes but this is a business you're trying to run and that needs to be your top priority.
You'll quickly be known for the push over landlord once you begin letting late rent fees slide or start making exceptions on lease clauses. Soon, the rest of your tenants will want the same treatment. It's important to establish a clear line of respect from the very first day you meet prospective tenants. Try to shy away from over socializing and becoming too personal with your tenants too.
It's important to find a balance. You don't want to come off as grump either. You can be nice and firm at the same time.
Fair Housing Laws
Not understanding fair housing laws is by far one of the common landlord mistakes that can get you into the worst kind of trouble. California landlords have a lot to keep in mind before hitting the publish button for your online ad or putting up a for rent sign!
There are state, local and federal fair housing laws that must be taken into consideration. Your ads or any text you publish shouldn't discriminate against race, religion, ethnic background or national origin, sex, family status or physical or mental disabilities. There may be questions on your rental application that you shouldn't be asking.
A good example of accidental discrimination would be: "A $50 fee applies to all applicants. Married couples $75."
Now, this may seem harmless at a quick glance. What if you get a couple who isn't legally married? Why should they pay $50 a piece while married couples get a $25 discount?
This is why it's important to constantly keep up with fair housing laws in your city, state of California and Federal.
Marketing
The importance of correctly marketing your property is probably the most overlooked aspect of being a landlord. Learning how to properly market your rental is important on so many levels.
Reach the right type of tenant.
Keep your rental at market value.
Rent your place a lot faster which means your vacancy times will drop.
Once you find your marketing niche, you'll save time on future ads.
You can avoid making this landlord pitfall by learning concepts like simple keyword research. Study your competition and constantly check what's being marketed in your rental's area.
Property Management Companies
The biggest mistake you can make by hiring a property management company isn't hiring the wrong one. It's missing out on all of the experience you can gain by managing your own property. If you are to go this route, however, there are key questions you need to ask yourself and the property management firms you're considering.
Important takeaways to consider are:
The firm you hire should also own investment property.
They should be managing property like yours. (price wise, location, amenities)
Check for their average length of tenancies.
Make sure you verify that they can take on your work load without issues.
Common landlord mistakes can easily be avoided by learning from others' mistakes. Are there any that you think I missed? Let me know about it on twitter!
At Fast Eviction Service, help on any of the issues discussed in this article is simply a click or phone call away. Email intake@fastevict.com or call our office at (800) 686-8686 to discuss your questions for a free evaluation of your case.
Essential California Rental Agreement Terms
The rental agreement is one of the most important legal documents that need to be signed by both the landlord and the tenant. It is a legal document that lays down the rules and regulations regarding the relationship and interaction between a tenant and a landlord in California. Read More...