LA County Extends COVID-19 Eviction Moratorium Before January 31st Deadline
The Board of Supervisors again decided to extend the Los Angeles County COVID-19 Eviction Moratorium at the last minute until March 31st, 2023.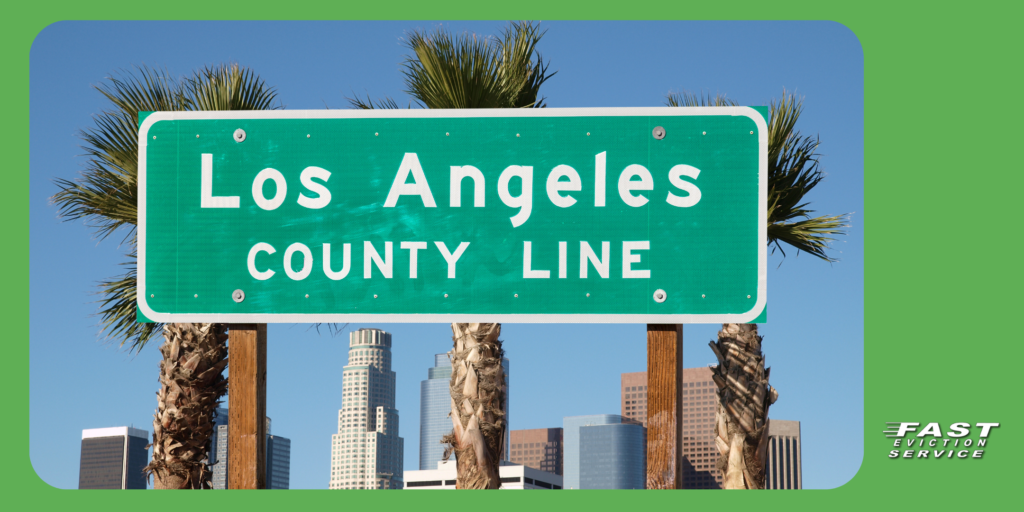 The meeting held on January 24th discussed topics such as a possible 6 month extension to LA County and its nearly 90 cities and additional emergency rental assistance to help tenants pay off accumulated rental debt.
This means that landlords continue to not be allowed to evict low-income tenants who have claimed they were financially affected by COVID-19 and were unable to pay their rent.
As of April 1st, 2023
As of April 1st, low income tenants won't be able to avoid paying rent due to COVID-19 related hardships. A tenant will no longer be able to claim loss or reduction of household income due to pandemic related job loss, illness, etc. If a tenant fails to pay their rent on time, the landlord could start the eviction process.
Could there be another extension?
Yes. Los Angeles County Board of Supervisors could always get together last minute and create additional extensions, moratoriums, etc.
During the pandemic, the Board has gotten together to grant multiple extensions in 2022 and again on January 24, 2023 and introduced additional hurdles for landlords.
Is everyone subject to eviction?
No. Low income tenants who live within the boundaries of LA Counties have been granted additional protections under the new changes of this extension. Besides having to provide information regarding how they continue to be affected by COVID-19 related issues, the tenant must have a household income that does not exceed the 80% which are currently:
| | |
| --- | --- |
| Household income | Household size (people) |
| $51,000 | 1 |
| $58,320 | 2 |
| $65,600 | 3 |
| $72,880 | 4 |
| $78,720 | 5 |
| $84,560 | 6 |
| $90,360 | 7 |
| $96,200 | 8 |
Tenants or households who earn more than these amounts do not qualify for additional eviction protections.
Tenants who DO qualify for additional eviction protections must notify their tenants within 7 days of your rent coming due that you would want to defer rent under the County's new protections.
What are my options if I receive a notice to pay or quit?
As of April 1st, there aren't many options for tenants who do not qualify for the new extended protections for low income tenants. It is encouraged tenants pay April rent to avoid eviction. Landlords may legally start the eviction process after serving a notice to pay or quit.
Can I evict my tenant after April 1st?
Yes. Landlords may serve a notice to pay or quit if their tenant fails to pay rent on April 1st (if that's when your rental agreement says rent is due.) After the expiration of your notice, you may file an unlawful detainer. You can contact us for help.
Important Note: Some tenants in unincorporated parts of LA County can fall behind by one month's worth of "fair market rent" before you can evict them. To see if your rental unit falls in this area, click here.
Here are the current "fair market rent" amounts for Los Angeles County:
| | |
| --- | --- |
| Monthly Rent Amount | Rental Size |
| $1,534 | Studio |
| $1,747 | One Bedroom |
| $2,222 | Two Bedroom |
| $2,888 | Three Bedroom |
| $3,170 | Four Bedroom |
My tenant paid their rent, can I still evict them?
There are many things to consider when attempting to evict your tenant reasons other than failure to pay rent. Typically, a landlord can evict their tenant for lease violations, taking the rental off the market or owner move in, etc. but not in LA County or City. Some areas have "just cause" requirements. This means a landlord must have a just cause for eviction, otherwise the landlord is required to pay relocation fees.
Some examples include:
Tenants who live in rent controlled areas of LA City
Tenant lives in an area with established rent control such as Santa Monica, Inglewood, Pasadena, West Hollywood, Bell Gardens, Beverly Hills, Pomona and Culver City
Tenant lives in unincorporated LA County which has rent control protections
The tenant has lived in AB 1482 protected property for more than a year.
Is my property under rent control?
Due to the complicated nature of which ordinance covers which areas of LA (City of LA, LA County and unincorporated LA County areas), it truly is difficult to provide a one-size fits all solution to determine if your property falls under rent control.
One option is to visit this website, add your property address and the website will give you some additional details about RSO.
Otherwise, you can contact our office so that we can help you figure it out.
When does my tenant have to pay back rent?
Your tenant does not have to pay back all overdue rent on April 1st and the date on when this amount is due depends on where you live.
City of Los Angeles:
| | |
| --- | --- |
| Owed Rent Period | Due |
| March 2020 – September 2021 | August 1, 2023 |
| October 2021 – Jan 2023 | February 1, 2024 |
County of Los Angeles:
All overdue rent is due one year after it became due. For example, if you owe rent from May 2022, it becomes due May 2023 and so forth.
Note: Any amount of rent paid on April 1st, 2023 should be applied to April 2023 rent.
Can I increase rent?
Rent increases at this time majorly depend on where your rental unit is located and what type of housing you provide.
City of LA:
In the City of LA, any rental property under rent control are protected from any rent increase until February 1st, 2024 which is exactly one year after the local emergency was lifted.
In other parts of LA, such as LA County, some rent increases have been allowed but can get really complicated due overlapping local and state wide rent increase regulations. To figure out if you are allowed to raise your rent, please contact us for help.
What if your tenant is displaced to a rent increase?
If your property is located in LA City, the landlord may be subject to paying tenant relocation fees if the tenant is forced to move due to not being able to afford rent due to a price increase.
For LA County, any rent increase of more than 10% or CPI + 5% (whichever is lower), could trigger tenant relocation fees. For specific details about your case, you're encouraged to call our office. There is no one sized fits all easy solution to rent increases at this time.
My tenants have roommates or pets
Since the start of the pandemic, emergency COVID-19 regulations put in place have protected renters in LA City and County from being evicted for having unauthorized guests or pets who moved in during the pandemic.
In the City of LA, the board of supervisors have agreed to extend these protections until January 31st, 2024.
In LA County, or the rest of Los Angeles, however, these protections are set to expire on March 31st, 2023.
My tenants have asked for help
Tenants who are still facing hardship and will most likely have problems paying rent come April 1st, can contact StayHousedLA.org for help. The website has valuable information such as tenant rights, submit a request for help and a lot more.
How does this affect the City of Los Angeles?
The City of LA's more stricter eviction moratorium is set to expire as of February 1st, 2023 but has introduced a new series of challenges for landlords, such as city-wide just cause eviction rules. With the County's extension of the moratorium, tenants in the City of Los Angeles are now protected under the County's protections as of February 1st.
If you have any questions regarding the LA County extension or the new City of Los Angeles measures, please call us.