How to Deal with Package Theft on your Rental Property
Package theft numbers in the U.S have reached all-time highs. According to researchers at Rensselaer Polytechnic Institute, as many as 1.7 million packages get lost or stolen every day, which brings losses to about  $9B dollars a year.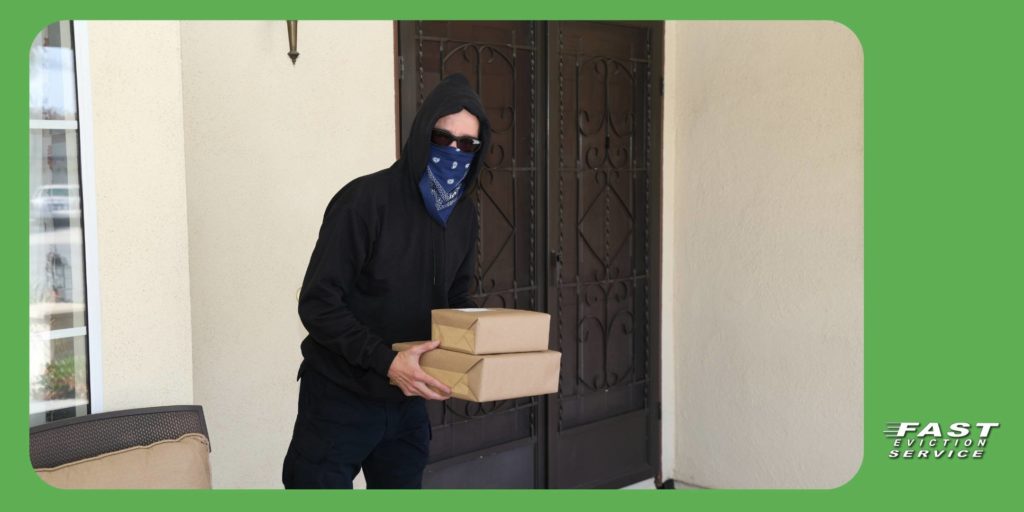 COVID-19 and its continuous ever-lasting lockdowns have only made the problem worse. The 2020 holiday shopping season was rather unusual compared to that of previous years due to the measures taken to keep the spread of the virus at check. Instead of flooding into malls, people trying to stay home as much as possible have turned to online shopping like never before, and with increased sales and package traffic, there's been an increase in the number of reported cases.
Around the country, The New York Times reports that up to 90,000 packages disappear every day in the big apple alone. In Denver, The Police Department received more calls related to package theft in 2020 than in the past five years combined. The Metro Area of San Francisco remained the porch pirate favorite in 2020 for the third year in a row.
As package theft becomes more common, it's important to understand what actions to take if we fall victims to thieves.
How to prevent it from happening
Fortunately, there are ways to make it harder for thieves to prey on your packages. Amazon is working on installing smart delivery lockers that are unlocked with a key code provided by Amazon directly on your phone. These "Amazon lockers" allow online shoppers to pick up deliveries at apartment buildings, supermarkets, convenience stores, and malls in 900 cities in the U.S, and other companies such as FedEx and UPS have updated their tracking
services and implemented real-time alerts to let customers know when exactly their purchases will be delivered.
Residents of apartment buildings commonly provide delivery instructions so packages are dropped with neighbors, or at a lobby or reception where the boxes are out of sight to thieves.
Shoppers are looking for solutions as well, one innovative solution is an automatic front door lock system known as "Amazon Key", which allows you to unlock the door remotely so the delivery person can drop the package inside of your home, office, or even car trunk. Online consumers can also choose Pick-Up-In-Store delivery options (BOPIS), which allow customers to pick up the package at a convenience store such as Walmart or Best Buy. In 2019, BOPIS spending increased 43% during the Holiday Season between Black Friday and Christmas.
Others turn to security or doorbell cameras that work as a kind of deterrent for opportunistic thieves. It's easy to understand the appeal of capturing the exact moment of the crime in HD. Unfortunately, rarely does the footage captured by the cameras provide leads to the authorities.
What to do if a package is stolen
One of the first things to do when suffering from package theft or loss is to report it to the seller. Make sure you have your order number at hand so you can confirm the status of the shipping. In the unfortunate case of a package theft, Amazon uses a pretty quick refund policy, if the status of the order is delivered.
Although companies like Fedex or DHL have their own policies to be followed in the case of an event, you should always report it to the seller first, since once shipping companies have updated the status of your package to delivered, there's little that can be done to track the package.
Online shopping is here to stay, and with it package theft will continue to be a problem to the customers. Now more than ever, it might be a good idea to invest in solutions to prevent this from happening to you.