How to Avoid Common Rental Scams
Renting an apartment marks an exciting moment in life, often symbolizing a significant milestone for many individuals. Whether you've recently embarked on your initial professional journey or have just completed your college education, this period brings anticipation. Nevertheless, the quest for the perfect accommodation comes with its share of obstacles, including the issue of fraudulent property listings.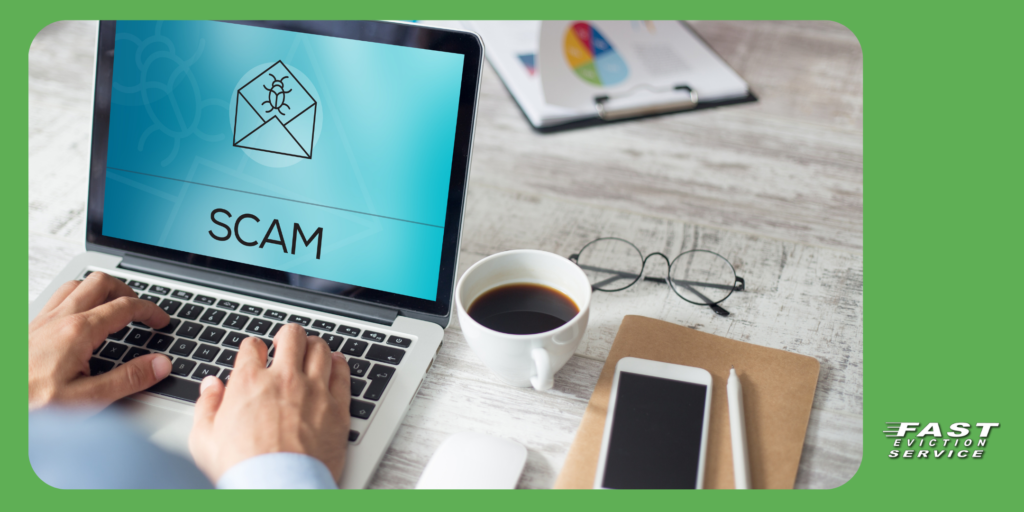 What are some common rental scams?
Landlord can't meet in person
It's concerning if the person listing the property claims they can't meet in person. While people have busy schedules, it's reasonable to expect an in-person walkthrough within a reasonable timeframe. If they appear hesitant or cite being out of the country, this could indicate a potential lack of an actual property and an attempt to avoid being reported.
A legitimate landlord or property manager should be willing to arrange an in-person meeting to better understand you and ensure you're a genuine renter. Therefore, it's advisable for both parties to initiate contact through the provided phone number and propose an in-person meeting before any formal paperwork is signed.
However, if you're facing a long-distance move or have special circumstances, a virtual tour could be a viable alternative. You can request a video call with your contact to virtually explore the property. In this case, you can still use the following criteria to assess their trustworthiness.
Price is below market value
Are you working with a tight budget? You're certainly not alone. Finding an affordable apartment is typically a key consideration during your search.
However, it's important to exercise caution when you come across residences that seem unusually below the market rate. This could be a red flag for a potentially fake or overly optimistic listing, where the advertiser aims to generate substantial interest and pressure potential renters into sending money to secure what appears to be an incredible deal.
To guard against falling for these low pricing schemes, it's advisable to conduct thorough research on prevailing market rates in your area. Examine similar apartments in terms of size and amenities to the one you're interested in and explore online listing sites for additional information. Armed with a better understanding of what's reasonable in your location, you'll be better equipped to identify any fraudulent listings while apartment hunting.
Of course, it's not always a clear-cut situation. Some landlords may be renting out smaller spaces or seeking to cover specific expenses with a well-priced apartment. It's the combination of concerning signs that should guide your final judgment.
Landlord asks for a "holding" deposit before even meeting
Scammers typically have financial motives, aiming to deceive you and make off with your money. They often employ this method as an effortless means to collect funds, sometimes suggesting wire transfers due to being overseas.
This should be a significant red flag, particularly when your interactions with the individual have been solely online. It's crucial that all parties involved sign appropriate paperwork before any substantial sums of money are transferred. If, unfortunately, you've sent money and later discover it's a scam, it's imperative to immediately contact your bank and law enforcement. Furthermore, it's wise to monitor your credit reports to detect any suspicious activities.
However, there is one exception to consider. Application fees ranging from $35 to $75 are fairly common expenses for prospective renters, particularly in competitive housing markets. These fees typically cover the cost of background checks. Even in such cases, it's still advisable to exercise caution and ensure you are very certain about the lease terms before paying any application fees.