Home Improvement Ideas on a Budget
Making home improvements to your rental will help you extend the lease on good tenants. Upgrades in the rental property will also increase the value of your investment while making it easier for you to avoid long vacancy periods.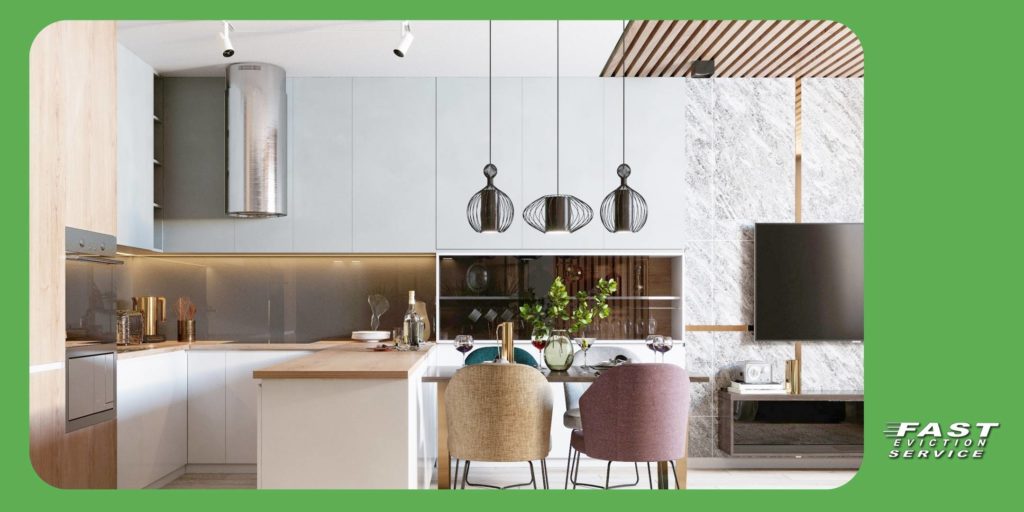 However, there's no need to break the bank, when making home improvements. Add value to your investment by making cheap yet impactful improvements.
Keep in mind that your tenants will experience the benefits of any improvement made to the property, so it might very well be a good idea to make the final choice on the project together with the tenants. This will positively affect your relationship with the tenants and can effectively help you reduce vacancy expenses.
Consider some of these options, if you are looking to breathe new life into your property.
Paint the rooms
Having the whole house painted can be a costly option, no matter what kind of rental property you have. But what about refreshing key areas in the house.
Focus on white and other clear colors that might be in need of a fresh coat of paint, even if they seem to be fine you might be shocked to see how much more uplifted a room feels afterward.
Make room for Home Office
Having an appropriate place to do home office is a must. During and after the COVID-19 massive lockdowns, home office has become the norm for professionals of all ages.
So why not, reuse an area of the house and adapt it to this purpose, make use of the spare room or even a corner in the basement or living room. Remember to look for a quiet area of the property to avoid distractions. The use of small bookshelves or filing cabinets can create a more professional looking desk.
Refresh old flooring
There's no need to renew the whole flooring, just like with the paint, you can bring the floors back to life with a moderate budget.
There are options like stained concrete, carpets, or vinyl plank that can be added to some rooms. Some of these options can be professionally added at an average of $2-4 dollars per square foot. Make sure to choose the best option according to the characteristics of the property.
Improve security
Make your tenants feel safe at home by investing in security. It's easy to understand the appeal of using technology in your next investment.
From doorbell cameras that make it harder for porch pirates preying on packages, to smart locks that can easily be implemented so you can get rid of the "hide-a-key".
You can also invest in motion-activated lights, these can spotlight anyone looking for ways to break in. Keep in mind that motion-activated lights work better as part of a security system than just by themselves.
The increased sense of safety will make prospective tenants more interested in the place.
Smart-home tech
Technology can also be used to make your prospective or current tenants feel more comfortable at home. You can include Alexa or a robot vacuum cleaner as part of the house hardware. Smart appliances are highly valued, especially among the younger populations, so if you're looking for ways to make the property more appealing to younger tenants, this is a safe call.
Refinish areas
Adding small hints of color or light is not the only thing you can do to uplift areas of the property. You may also add a coffee table to the living room, a bench, or outdoor furniture to the yard.
Light the place
Illumination is key when it comes to the overall look of the place. Make it a priority to work on frayed cords and wires, since these can lead to electrical problems and burned light bulbs.
You may also add path lighting or string lighting to outdoor and common areas of the house that will evoke a sense of warmth on everyone living in the property.
These easy upgrades will make the overall experience for all tenants a much more pleasurable one. Hopefully, you won't have to spend a large amount of money to make your property stand out in the area.