Common Mistakes Landlords Make
There are various reasons why people choose to become landlords. Some might have stumbled into the role by chance, such as becoming an "accidental landlord" by renting out their previous residence. Others might have acquired a property through inheritance. Additionally, some individuals may have carefully researched properties for sale and made a deliberate decision to invest in them for additional income. However, irrespective of the circumstances that led to becoming a landlord, it can be a lucrative pursuit or a costly one if common pitfalls are encountered.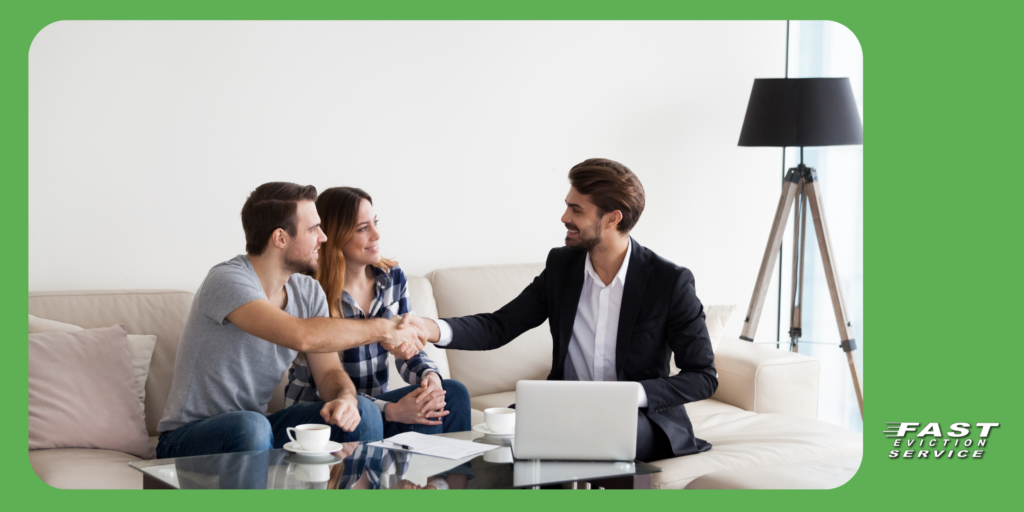 Landlords don't understand fair housing laws
Prior to accepting rental applications, it is crucial to have a thorough understanding of fair housing and anti-discrimination laws. These laws ensure that everyone has equal access to housing, and it is illegal to discriminate against rental applicants or tenants based on characteristics such as race, color, religion, national origin, sex, familial status, or disability. It is important to note that many local and state governments have additional protections that landlords should also be aware of.
To avoid any potential discrimination issues, it is advisable to focus on the property and its amenities in your advertising and communication, rather than singling out any specific group or ideal tenant. It is essential to treat all applicants and renters equally in your interactions and communication. In summary, treat everyone with fairness and respect.
Landlords don't understand their local market
As a landlord, you're likely familiar with the saying, "location, location, location," which highlights the importance of finding a rental property in an attractive area that can draw in a larger pool of potential tenants. It's vital to recognize that a low price tag does not always signify a good location. Therefore, it's essential to become familiar with the neighborhood, such as its access to transportation, nearby grocery stores, and local features and businesses.
Furthermore, it's crucial to understand the local market, including researching the area's taxes and determining what you can charge for rent. All of these factors can impact the potential return on investment for your property, enabling you to predict your monthly rental income accurately. In conclusion, finding a desirable location and conducting thorough research can significantly improve your rental property's profitability.
Landlords don't know how to market their rental
Although advertising a rental property may not be as glamorous as promoting a brand-new car, there are many similarities between the two. Similar to effective product ads, showcasing high-quality photos of your rental property is crucial. To ensure your property looks its best, it may be worth investing in professional photography during the spring and summer months.
In conclusion, by taking advantage of various online tools and focusing on creating an attractive advertisement, you can effectively market your rental property to potential tenants.
Landlords don't screen tenants
While it is important to fill your vacancy quickly, it's equally essential to select a qualified renter. Therefore, it's recommended to create a comprehensive documented process and criteria for finding, screening, and securing potential tenants.
One way to ensure that you are selecting suitable candidates is to ask each prospective renter to fill out a rental application and verify their employment and residence history. Additionally, performing a background check and tenant credit report can help in making an informed decision. It's also wise to check the references provided by the potential tenant and confirm if they have paid rent on time in the past.
Landlords don't know their responsibilities
Finding a tenant for your property is a significant achievement. However, your responsibilities as a landlord do not end there. It's your duty to fulfill the terms of the lease agreement by maintaining regular communication with your tenants, staying informed about the property's condition, conducting regular preventative and seasonal maintenance, and promptly responding to tenant requests.
You must ensure that your property is a healthy and safe living environment and stay up-to-date on your taxes and financial reporting. Failing to meet these obligations may result in increased tenant turnover, more vacant units, a decrease in rental income, or even legal action.
In summary, maintaining your property and fulfilling your duties as a landlord is crucial to a successful rental business.
Landlords don't know how to budget
It's essential to be prepared for the possibility of your rental property being unoccupied at times. If you're unable to find a tenant immediately, do you have enough funds set aside to cover mortgage payments, utility bills, and maintenance costs?
Owning a rental property comes with unpredictable expenses, such as damages and unexpected repairs, that must be paid for. Therefore, it's necessary to conduct a cash flow analysis, create a budget, and ensure that you have enough funds to cover potential expenses.
Tracking your expenses can help you stay on top of your finances and make adjustments when necessary to avoid any financial losses. In summary, being prepared for unexpected expenses and tracking your expenses is crucial to maintaining a healthy rental business.
Landlords think they can DIY
You can increase your rental income by performing general maintenance and management of your property if you live in the area, are handy, and have enough time to handle tenant requests. However, if you prefer not to take on too much responsibility, it may be best to hire a professional property manager.
If you lack experience or if your property requires extensive repairs or upgrades after your tenants move out, it may be necessary to hire a contractor. With a professional contractor, you can ensure that the repairs or upgrades are completed efficiently and correctly, which can help attract quality tenants and maximize your rental income.
Landlords don't treat their business like a business
No matter how you entered the world of landlording, your rental property is a business and a source of income that requires careful management. To ensure that your investment is profitable, consider using accounting software or a spreadsheet to track your income, expenses, and return on investment.
It is also essential to document all procedures and communications with tenants and applicants and stick to them consistently. By maintaining a record of your activities, you can protect yourself in case of disputes or legal issues that may arise in the future.
Being a successful landlord requires a diverse skill set that includes customer service, marketing, accounting, and home repair. To minimize the risks that come with landlording, it's crucial to educate yourself and network with experienced landlords and related professionals. You can join local or national landlord associations to stay informed about changing rules and regulations and share experiences to avoid common landlord mistakes. By continually improving your skills and knowledge, you can run a more efficient and profitable rental property business.