Advanced Screening Tips – How to Find Good Renters
Although you may be eager to fill your rental property and avoid losing money due to vacancy, it's essential to screen potential renters thoroughly. This step is critical in the leasing process as it enables you to identify tenants who are likely to make your experience as a landlord smooth. However, it's important to follow fair housing guidelines and ensure your screening process is unbiased and fair.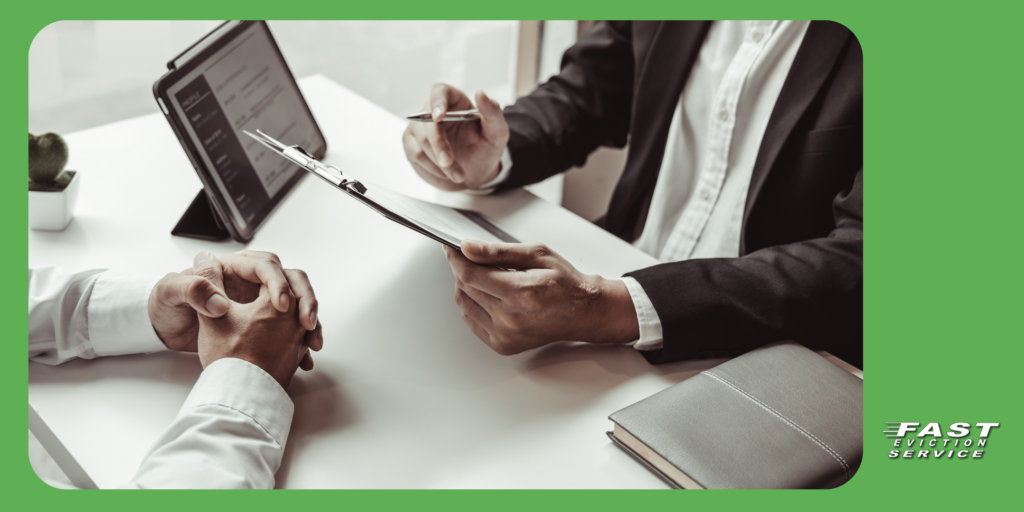 Pre-qualifying Tenants
While it's thrilling to have people show interest in your rental property, it's crucial to initiate the tenant screening process before inviting any prospective tenants to view the property.
Consider writing a script
How you phrase your questions can significantly influence how prospective renters respond to them and perceive your impartiality throughout the application process.
In the context of fair housing, discrimination refers to treating someone differently because of their inclusion in a protected class. To mitigate the risk of unintentional discrimination, consider using a consistent and documented approach, such as a script, for screening and accepting applicants. A scripted call or email allows you to efficiently ask necessary questions every time.
Begin by establishing a set of screening criteria that are shared upfront and applied uniformly. Avoid asking questions or making suggestions that could be interpreted as discriminatory. Even well-intentioned comments like "This unit would be great for a young couple" or friendly inquiries such as "Are you two married?" can be perceived as evidence of bias.
In general, focus on the property and its amenities during the conversation, and allow potential renters to ask questions so you can provide factual answers. Based on the responses to your initial questions, determine which prospective applicants you would like to move forward with.
Time for a meetup
Once you have pre-qualified prospective tenants and narrowed down the list to serious prospects, invite them to tour the rental property or apartment.
Meeting your Prospective Tenant
Do not overlook this step! Meeting with potential renters is a crucial aspect of ensuring that you are selecting a responsible tenant. Be vigilant for any red flags during your meeting. A positive landlord-tenant relationship can greatly contribute to the effective management of your rental property.
Start receiving applications
You can ask interested and pre qualified renters to submit a rental application.
While the decision of who to rent your property to ultimately rests with you, it is imperative to adhere to the regulations mandated by the federal Fair Housing Act as well as local and state laws. Maintain objectivity by utilizing the same application, questions, and requirements for every individual who applies to rent your property.
Thoroughly scrutinize all rental applications for any conspicuous discrepancies and refrain from assuming that the information provided is accurate until you've conducted credit and reference checks. While it is not illegal to falsify information on a rental application, some individuals might assume that landlords do not perform background checks.
Due Diligence as a landlord
To obtain a comprehensive understanding of your applicant's financial and rental history, verify their previous landlords, employers, and other references.
Be careful how you formulate questions
Many businesses have restrictions on the extent of information they can disclose about their employees. Therefore, utilize employer references only to verify application information. For instance, instead of inquiring, "What is Thomas Baker's salary?", ask "Thomas Baker stated in his application that he earns $4,550 per month. Is this accurate?" Yes or no questions tend to generate a response more often. Once again, a script can be useful in ensuring that you ask the appropriate questions consistently.
Be on the lookout for imposters
It is possible for an applicant to provide a friend's name as their previous landlord or employer. Therefore, be cautious with your wording to ensure that you are speaking with the individual you intend to. For instance, avoid disclosing their role by saying, "Hello, I'm a landlord conducting reference checks on Thomas Baker, and he listed you as his previous landlord. How was he as a tenant?" Instead, say "Hello, I'm a landlord conducting reference checks on Thomas Baker. How are you acquainted with him?" If the response is, "We met in college," you may need to clarify with the applicant that you require an authentic past landlord as a reference.
Credit reports
Credit reports are a crucial aspect of the tenant screening process as they can provide insights into a renter's payment history, bankruptcies, previous evictions, and sometimes criminal convictions. Use credit reports to verify the information provided by applicants.
Once you receive the credit report, review the payment history and credit score of the applicant. It's important to note that a low credit score may indicate the applicant has a history of not making timely credit payments or has a high debt-to-income ratio. However, some circumstances may lead to a low credit score or poor payment history that do not necessarily disqualify the renter. For instance, an individual who had unexpected medical expenses and is working on rebuilding their credit or someone who is just starting to build their credit history could have a low credit score.
Selecting your perfect tenant
Take the time to carefully review all of the qualified applications you have received, including their references and credit reports. Once you have done so, select the applicant who you feel is the most qualified to be your tenant. After making your decision, it's important to meet with your new tenant to go over and sign the lease or rental agreement.
When you're in a rental market with high competition, it's common to receive numerous applications for a single property. With several seemingly perfect applicants, it can be challenging to make a fair decision. However, choosing the right tenant involves more than just picking the first one who appears suitable. Before making a decision, you must ensure that you comply with your state and city's regulations on tenant selection.
Have a list of criteria
Establishing clear and specific criteria can help you simplify the tenant screening process. Communicating your criteria to prospective renters can also assist in eliminating unqualified applicants. This helps by providing potential applicants with an understanding of how they will be evaluated, allowing them to see if they meet your requirements.
Being upfront about the necessary credit score, background check, and proof of income can demonstrate that the standards are equitable for all applicants.
Never use your gut feeling
It can be tempting to evaluate nonfinancial qualities of multiple qualified renter applications when faced with a tough decision, but it's important to avoid this practice. Accusations of discrimination can have severe consequences, including legal fines and damage to your reputation. It's important to establish clear and consistent applicant criteria to avoid any potential issues.
First come – First served
To simplify the process of selecting a tenant when there are multiple qualified applicants, you may consider adopting a first-come, first-served policy. This involves time and date stamping each application as they are submitted (in-person, by email or online), evaluating the earliest submission and determining if the applicant meets your specific criteria. If they are qualified, you can offer them the unit, but if they do not meet the criteria, you should reject them and move on to the next person who applied.
While this policy can streamline the selection process, it's important to note that it also means rejecting all subsequent applicants, even if they are better qualified than the first renter approved. Therefore, it's crucial to establish clear criteria and communicate it to all applicants to ensure that the process is fair and transparent.
Sign the Rental Agreement
Ensure that your new tenant comprehends your property's policies by reviewing them with them. Prior to signing the rental commitment or at the start of the lease, collect the security deposit and first month's rent. Provide the tenant with two copies of the lease, with both parties signing each copy, and give them one for their records. You can simplify the process by using a digital lease. Congratulations on securing your next tenant!