10 Tips for Running a Smooth Landlording Business
Running a smooth landlording business does not have to difficult. In fact, it could be easily done by simply following 10 tips the pros use all the time. Luckily for you, we have gathered the 10 tips for running a smooth landlording business and placed them here in a neat list you can quickly read through.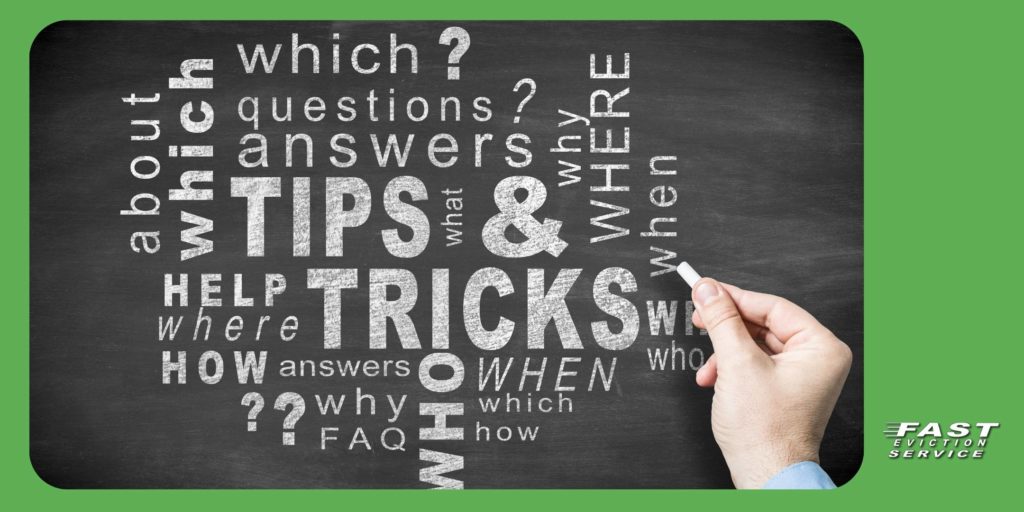 Leave a paperwork trail
No matter the situation, it is imperative that you always use a written agreement on any type of tenancy you will offer a prospect. Whether it's month-to-month, a fixed term lease or rent to buy type of situation, make sure it is properly explained, signed and dated. Make sure you include key parts such as how and when rent is due, how much, how complaints and repairs are handled and how notices are to be served by you for entering the premises and such.
Lastly, try to avoid at all cost the buddy or family "trust me" pitfall that will always end up in some sort of trouble. The truth of the matter is, your rental unit is a business and you need to make sure you treat it as such.
Focus on safety
One of the top priorities for good tenants is the overall safety of the premises they are looking at. You can take extra steps to make sure you offer a peace of mind by making sure your rental property and immediate premises are properly lit, landscaping is neatly trimmed and perimeter gates and door locks are in good working order.
Take some time to make an in depth analysis of your current safety situation and make sure your tenants are not an easy target for possible criminal activity. Doing this will attract good tenants!
Provide proper notices
Your tenants have rights to privacy and of course, common courtesy states that you should take the necessary steps to make sure your tenant knows you are going to be entering their premises for either a routine inspection or to make repairs.
Make sure your lease covers how notices will be served either by text message, email, in writing etc. A 24 hour notice before entering is required by law and most states have their own specific laws so make sure you cover those in your lease and notices.
By adhering to these laws and common courtesy, your tenants will appreciate the fact that you have taken their privacy into consideration and you will enjoy a healthy landlord/tenant relationship
Constant Communication
Constant communication with your tenants will lead to you more easily finding out if there is a potential health hazard on your property such as mold or lead. Landlord liability for these issues or on the rise and you want to make sure you make it clear that you will let them know of any potential danger and that is imperative that the tenant notifies you immediately of any danger.
By constantly communicating with your tenant, there will be more of a trust factor which will in turn become less of a liability issue for you since the tenant will feel comfortably in telling you of any potential health hazards on the property.
Always be prepared
Creating a cover all insurance plan is the way to go! Make sure you have enough liability insurance to protect you from tenants potentially suing you for injuries and discrimination and enough property insurance so you don't have to worry about damage caused to your property by fire, vandalism and natural disasters.
Don't ignore issues
Ignoring small complaints or repair requests can often snowball into huge issues including legal ones! Try to avoid them by covering your end of the rental contract in a timely manner. Keep in mind that having issues with your tenant over rents or repairs doesn't mean you have to start the eviction process right away. Try to take a peaceful approach by meeting with your tenant and try getting to the bottom of the issue in an informal way. Remind your tenant that you have done your part of the rental agreement and that there is no reason he should withhold payment.
Properly screen tenants
If you are to ignore every piece of advice given here, make sure this is the only one you pay attention to. You can use some techniques the pros use by even prescreening the tenant right over the phone before you waste your time in having to show the rental unit.
Make sure you check credit history, work, employer and previous tenant references, background checks etc. Most of the bad tenants will not call you back after you mention you have a vigorous screening process. Use this as step 1 in weeding out all the bad prospects and use your valuable time to get the good ones!
Failing to properly screen tenants can lead to a lot of problems such as your tenant letting undesirable friends live in your property, late rent, complaints from your other tenants and more!
Manage security deposits professionally
Make sure you know all about your state's guidelines when it comes to security deposits. You should also outline what warrants as cause for you to withhold returning the full amount at the time of moving out such as damaged walls, carpet cleaning etc. Your outline should also include how and when you will return the security deposit.
It is always a good idea to do walkthrough inspections with the tenant present at move in and when the tenant moves out taking pictures of anything you see that might create a conflict in the future.
Provide frequent maintenance
Not providing your tenants with good maintenance habits to your rental units is one of the biggest causes of landlord and tenant issues. When you don't attend repair issues in a timely manner, you will make your good tenants become bad tenants because they will hold off on paying their rent, or start paying it late. They will start making the repairs themselves and just reduce the cost from the rent, or even worse take you to court.
Attending to these matters in a timely manner will keep your business running smoothly and will keep your tenants happy overall.
Check on managers
Hiring managers can be a double edged sword. On one end, they help you take care of small issues and complaints, collecting rent and creating an overall comfortable environment since the tenant knows someone is always there in case any issue may arise. On the other hand, if you fail to do a full background check and investigation and hire the wrong person for the job, you may be held responsible for any criminal or illegal activity the manager does.
It is best practice to be very careful on whom you choose to manage your properties and make sure they have a handbook on how to properly handle the most popular complaints.
Following these 10 tips for running a smooth landlording business will not only save you from legal headaches, but will also lead to you renting your property to great tenants that will stay with you for years on end. Do you have any tips that you would like to add to this list? Let us know in the comments.