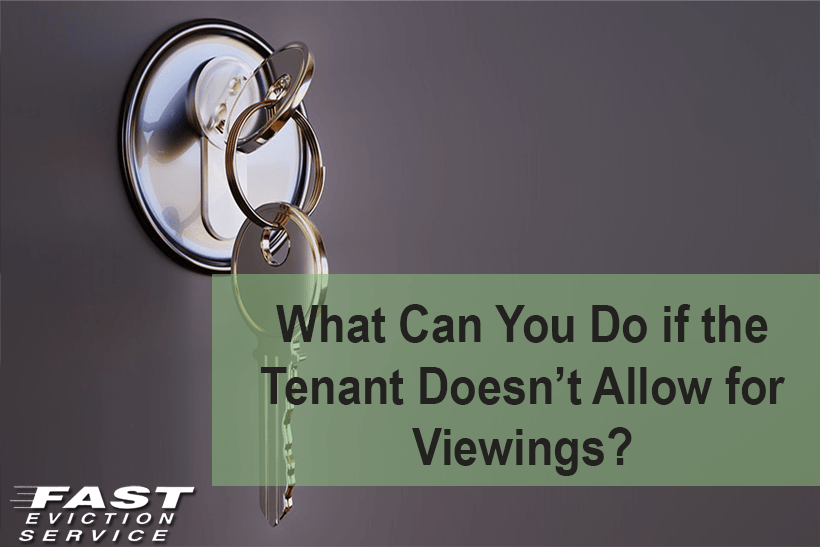 When the tenancy agreement is about to end and there is no chance of renewing the agreement, it's a good option to look for new potential tenants. This is because if you will have a tenant in waiting, you would have a minimal void period and therefore, you won't have to maintain the house on your own for any period of time. However, for that to happen, the potential tenants would have to take a look at the house. And for this, you would require permission from the tenant living in the house currently. While some tenants do allow for such viewings, some don't. What can you do in such a case?
The Tenant Has the Right of Possession Until the Tenancy Agreement Ends
If you think that the tenant loses the right of possession to the property or the rights become void when the tenancy agreement is about to end then you must know that this assumption is incorrect. A tenant has the right of possession of the property until the final day of the tenancy agreement and until then, it is up to the tenant to decide whether to grant you, or anybody else you might bring along, the permission to enter the house.
What Can You Do to Make the Tenant Agree to Viewings
A good way of ensuring that the tenant does not get offended at the mention of viewings and allows you to bring some visitors to the house for the purpose of checking it out is to maintain a good relation with the tenant. If you are on good terms with the tenant then it is likely that the tenant would allow for the viewings whenever possible out of respect for you.
What you must understand is since the tenant holds the power here and you should find ways to work around the tenant's schedule. It would be a great idea to actually ask the tenant about when the tenant can accommodate a viewing in the next three weeks rather than telling the tenant assertively about the time of the viewing. Letting the tenant decide this would ensure that the tenant doesn't feel pressurized and can choose a time to his/her liking.
A Viewing Clause in the Tenancy Agreement
In some cases, tenants actually do not agree to viewings regardless of how polite you get about it all. To keep yourself prepared for such cases, you should include a viewing clause in the tenancy agreement at the very start of the tenancy. By adding a clause that gives you the chance to start arranging for viewings once the tenancy period is about to end would ensure that you can use the clause as leverage against tenants who simply don't allow viewings for any reason at all.