Late Rent Fees in California: How Much Can Landlords Charge?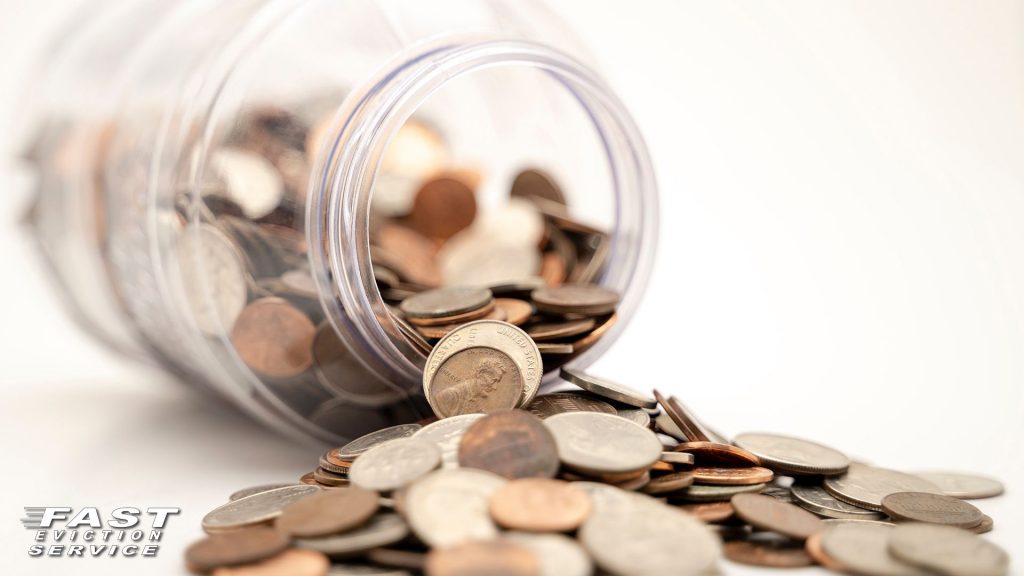 Let's discuss a few points that are very important to have in a solid rental agreement to avoid "confused" or "forgetful" tenants. Although we would all love to have every tenant pay their rent on the first of the month time after time, we must speak about the elephant in the room. How much can a landlord charge for late rent fees in California?
Late rent fees start with your lease
First and foremost, I can't stress enough how important it is to have a solid rental or lease agreement. Don't make the mistake of using your typical agreement downloaded from the internet. A written lease is specifically designed to protect your valuable property investments! Spend some time and money and find yourself a good landlord lawyer to draft up your rental agreement. Make sure your lease or rental agreement has the following important points.
Rent amount. (Remember that there are limits on how much you can charge under certain rent control ordinances in California cities.)
Where it is to be paid. (Do you want your tenants to mail it in? Deposit it directly to your account? Do you want to personally pick it up yourself?)
Date rent is due. (Make sure you imply what happens when the due date falls on a weekend or a national holiday)
How rent is to be paid. (You need to be clear on what forms of payments you accept, and provide the gateways for the forms of payments. The most popular is check.)
Rent Late Fees. (This is the by far the most forgotten clause in a rental agreement. Make sure you clearly state what your late rent fees are, and if there is a bounced check fee.)
There are state laws in place to regulate how much you could charge for your fees, which include a limit on late rent fees. There are other things to consider and follow such as how much of a late fee a landlord can charge, how much time your tenant needs notice before you could raise rent, and the California eviction process. In addition to the state laws, there are also some city ordinances that have some sort of rent control.
Rules on late rent fees in California
When you specify your due date on your rental lease, you shouldn't have a problem collecting from your tenant in an orderly fashion. In the case you have a non-cooperative tenant, we as landlords need to apply the law firmly and charge the specified amount. If we fail to do this, the tenant will eventually start taking advantage of your leniency and start opting out of other rules and clauses on your lease.
When can a landlord charge a late fee? Late rent fees need to have a grace period before rent is late in California. For example; let's say the rental agreement stipulates rent is due on the first. Your tenant usually has 3 days to pay the rent before you apply the late fee.
How much can you charge for a late fee? There is no monetary value limit on how much you could charge, but California state law implies that you can only charge a "reasonable estimate of the amount that the lateness of the payment will cost the landlord."
In other words, the most common late rent fee would be a 5% fee of the rent value. Some landlords even have an extremely late rent fee. If it is in your lease, you could take advantage of this clause after receiving the rent 10 days late, in which you could raise the penalty to 10%.
Another typical late rent fee in California that your tenant could accrue is a bounced check fee. California law states that you could charge the tenant a $25 fee for the first offense, and $35 for any additional bounced checks.
How late can a tenant be on rent before being evicted?
Legally, a tenant can pay their rent as late as the landlord allows them to. This is why it is very important that the landlord sticks to their rental agreement (written or verbal). Serving the tenant a notice between 1 and 5 days from when the rent is due prohibits tenants from getting away with paying their rent late. For example, if the landlord and tenant agree that their rent is due on the 1st of each month and late after the 5th, the landlord should serve a 3 day to pay rent or quit on the 2nd and can legally start the eviction after the 3 day expires.
If the landlord decides to give the tenant time to pay after the 3 day expires, there is no harm in that since the demand was done the day after the rent was due. A late fee only applies if it is specified in the rental agreement and cannot be included on the 3 day to pay rent or quit, unless the written rental agreement specifies that all monies owed are deemed as rent. A tenant can also be evicted for failure to pay late rent fees stipulated in the rental agreement.
Allowing the tenant to pay rent whenever they can or feel like paying without giving a notice to pay rent or quit within 1 to 5 days after the rent is due, can construed to be a change in terms of tenancy. Even if a notice of change of terms was not served, not serving the tenant notice can be used against the landlord when they are ready to evict the tenant. This is why it is very important for the landlord to serve the notice to pay rent or quit within 1 – 5 days from the day the rent is due so that there is no confusion as to when the rent is actually due.
Things to keep in mind and avoid
Under state laws, it is against the law for you to retaliate against non-compliant tenants. For example, you cannot raise a tenant's rent because you don't like their certain race. You cannot raise rent on purpose just because your tenant in 26-A has paid their rent late for the fifth straight month. You definitely cannot raise rent or evict a tenant because he or she exercised their legal right to complain to a local housing agency about a broken water heater.
Where to find more information
You can find more detailed information on the above mentioned regulations and other rules here:
Rent rules and procedures on issues such as raising rent: Cal. Civil Code. §§ 827a, 1946, 1947, 1962.
California state law on late fees: Orozco v. Casimiro 121 Cal.App.4th Supp. 7 (2004).
California law on service fees for bounced checks: Cal. Civil Code. § 1719.
California laws on termination for nonpayment of rent: Cal. Civ. Proc. Code § 1161(2).
For California state law regarding rent control (most of which is covered by local ordinances), see Cal. Civil Code § 1954.50-1954.53.
It is always a smart idea to really get yourself familiar with all the aspects of the California landlord/tenant laws. If any of this information is a little over your head, always remember you can contact the amazing Fast Evict team at 1-800-686-8686 or intake@fastevict.com for more in depth help in your situation.
Video
At Fast Eviction Service, help on any of the issues discussed in this article is simply a click or phone call away. Email intake@fastevict.com or call our office at (800) 686-8686 to discuss your questions for a free evaluation of your case.
4 Tips For Preventing Tenants From Falling Behind In Rent
One of the most crucial challenges that landlords have to go through each month is the collection of rent. More often than not, the tenants fall behind on their rent citing some excuse or another. It is important for a landlord to make sure that his tenants pay their rent on time or else he would lose out on his rental income. Here are some useful tips for landlords that they can use to prevent their tenants from falling behind on their rent. Read More...
California Landlord's Guide To Raising Rent
Raising the rent isn't an easy task for landlords to accomplish because it requires a combination of effective business skills, cordial relations with the tenants, marketing research to evaluate the current true value of your rental unit, and doing the rent increase in full compliance with California Landlord-Tenant laws regarding rent increases. Read More...
Simple Ways To Arrange A Rent Increase
Over time there will inevitably be the need to increase the rent that the tenants are paying. No one wants this to happen but it will not be possible to keep it the same year after year and keep paced with other cost of living increases. This rent increase is something that must be written into the tenancy agreement when it was set up and as a result it is important that this is done as it will save time later on. Read More...