Safety of Property: Keeping your Tenants Safe
Updated 6/15/21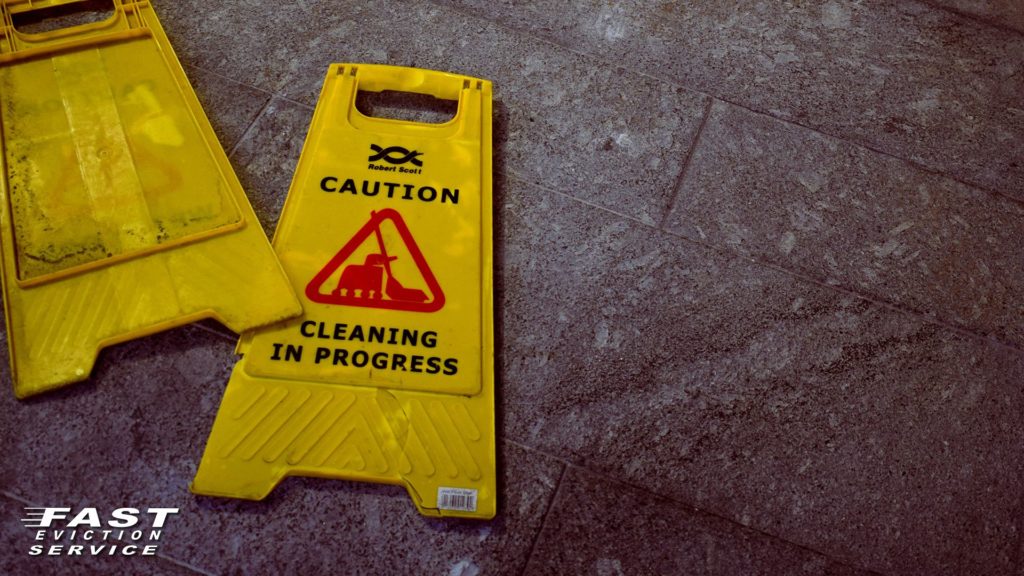 The overall safety of property heavily depends on the landlord. Sure, it's important to outline tenant safety responsibilities in the lease. The landlord, however, is legally responsible for keeping the property safe to live in for their tenants. Rental property safety can be easily achieved by following this guide on things to keep an eye on.
It's important to note that while following this guide will give you a general idea on how to provide adequate safety on your rental property, you should take a more proactive approach and research local laws to ensure you are completely covered. There are many landlord safety responsibilities to consider and you wouldn't want to be on the wrong side of a courtroom.
Establish Safety of Property & Tenants Protocol
You should take your landlord's safety responsibility seriously. One of the first steps you can take to provide a safe environment for your tenant is to establish safety protocols. Some things you can implement include:
Make sure no one has keys to your tenants rental unit. Make it a policy to change locks after every turn around
If you have a gated entrance, it's a good idea to change the lock and or access codes periodically
Service/maintenance personnel shouldn't be left unattended in a tenant's rental unit
You should provide safety to your current tenants by properly screening new tenants
Ensure all of your tenants can live peacefully by enforcing excessive noise and pet policies.
Check Smoke Detectors Frequently
Providing smoke detectors is a landlord safety responsibility. It ensures the safety of property and tenants in case of a fire. Checking them yourself on a monthly basis is a bit of a stretch, so maybe making this a part of your rental agreement can be a good idea.
Making it a part of your move in and move out checklists is a pretty good idea. You can always ensure they're properly functioning when making a repair or performing other general maintenance. Another idea is to have a mandatory 3 month inspection where you can also go in and make sure smoke detectors are properly working.
Provide an Evacuation Plan and Map
When your tenant moves in, it's a good idea to provide them with an emergency procedure and or an evacuation plan with a map. This is especially a good idea if you are managing a large complex. You can clearly make emergency exits and paths to a safe area throughout your complex such as on hallway walls and stairs.
I've seen some property managers provide their tenants with a laminated sheet of paper that contains the evacuation procedure and important information such as
Main address of either the home or apartment
Where the nearest safes area could be
Contact information for local authorities such as police, fire and hospitals
How to shut off gas, water and electricity in case of an emergency
Provide a map of where fire alarms and fire extinguishers are located on the property
How to contact the landlord or property manager
Keep Common Areas Safe
If your rental property has common areas such as walkways, playgrounds, recreational areas, laundry rooms etc, you should make sure they are constantly inspected for safety.
Keep areas clear of trash and debris or foregin objects
All common areas should be well lit
Maintain trees so as they don't fall and injure someone and clean landscaping
Make sure no one can slip and injure themselves if floors are wet (due to rain, spill, etc)
Provide trash bins
Maintain equipment in good shape (such as play areas for kids, washers & dryers, gym equipment, etc)
Keep light poles well maintained so as they don't fall and injure or electrocute someone.
Ensure the Safety & Security of the Property
People love to feel safe. Don't you? Tenants are no different. Are you proactively ensuring the safety and security of your tenant? The more secure they feel, the longer they're going to want to stay which means lowering your vacancy rate. How can you secure your rental property?
Periodically check and make sure deadbolt locks and screen doors are in good working order. Window locks shouldn't be ignored!
Install security cameras in high risk areas (parking spaces, main entrance gate, common areas, etc).
Provide gated access to the rental property.
Hire round the clock security to patrol the rental property.
Provide a lock box solution to fight package theft.
Provide Proper Disclosures
In California, landlords are legally required to provide certain disclosures. There are many ins & outs to which disclosure is required in any number of circumstances and different types of rental properties. Disclosures range from mold to lead paint, asbestos, deaths in rental units & more!
It's important to figure out if your rental property in California is subject to being required to disclose certain information to ensure safety of property.
Maintain your Rental Property
Constantly checking your rental properties and performing preventative maintenance is one of the best ways to ensure the safety of your property. Not only does it help maintain the value of your asset, it also helps prevent serious injuries to your tenants, your workers and you. Items to keep an eye on:
Structural integrity of common area gates, fences, poles, enclosing walls, pergolas, etc.
Year around pest control surrounding your rental property.
Make sure you are responding to maintenance requests quickly and providing solutions.
There are many other ways you can provide safety of property to you and your tenants. Technology has allowed us to provide easy communication channels with your tenants. That's another way you can make them feel safe. At the end of the day, focusing on overall safety of your rental property only benefits you! You get to hold on to good tenants for longer – and the value of your rental property will only go up!