Can I Increase Rent During the Pandemic in California?
There is no "simple" answer to this question at this time. There are many factors to consider such as ever changing laws on all three levels of government, timing and the location of your rental property. This guide will help you consider all angles before taking on the risk of increasing rent during the pandemic.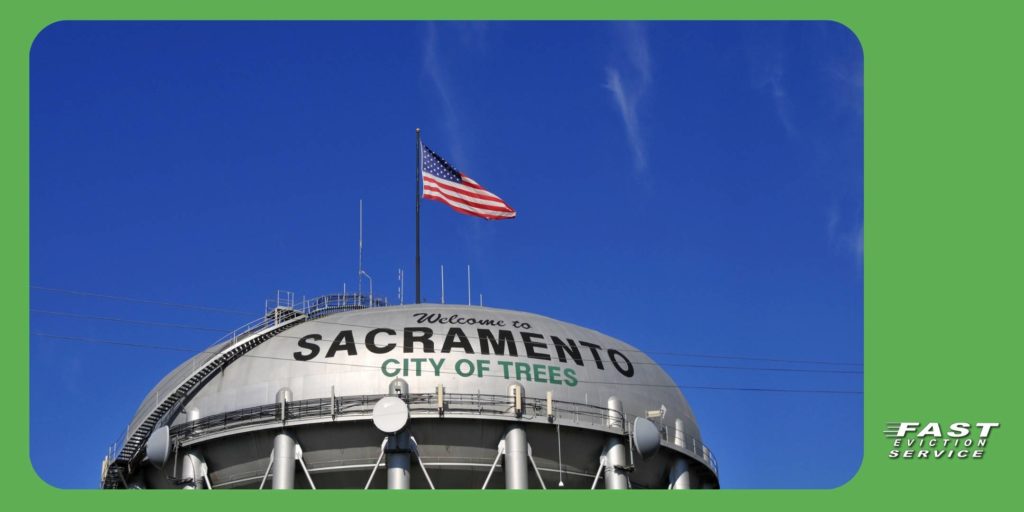 At this time, Fast Eviction Service strongly discourages rent increases. Plus, if you have a tenant who has paid their rent on time during the pandemic, consider yourself lucky! We wouldn't flirt with the idea of causing unnecessary tension between you and your good tenant by implementing rent increases at this time.
What you should consider before increasing rent
The first thing to consider is the amount of protections that were placed at the beginning of the COVID-19 pandemic to avoid a massive amount of evicted tenants on the streets. There are three levels of "Eviction Moratoriums" landlords must research before pulling the trigger on increasing rent: Federal, State and Local/City level.
It's also important to note that your rental property may fall under 2 or more protections. The general rule of thumb is to consider following the more "restrictive" moratorium, or the one that offers tenant's greater protections.
Federal Level Moratoriums
At this time, there is a CDC Eviction Ban that is set to expire on July 31, 2021 that protects qualified tenants from being evicted for non-payment of rent.
The Federal level CDC Eviction Ban does not declare a ban on rent increases and only offers protections to tenants who have failed to pay rent due to a financial impact caused by the COVID-19 pandemic. You can read more about the CDC Eviction ban here.
State Level Moratoriums
California Penal Code 396 prohibits any individual or service provider to raise the price of goods or services by more than 10% during a declared state of emergency. This Anti-Price Gouging Law includes rental property and landlords are subject to the consequences of violating this law.
California has been under a declared state of emergency since March 04, 2020.
SB-91
SB-91 is a California eviction moratorium and stimulus package designed to protect qualified tenants from being evicted for non-payment of rent during the COVID-19 state of emergency AND to provide rent relief to qualified landlords.
Although SB-91 doesn't specifically BAN rent increases, it does ban any sort of "additional fees" the landlord can charge a tenant such as late rent fees, etc.
SB-91 also states that rent increases can be determined "retaliatory" if a landlord implements a rent increase within 180 days after a tenant has complained about a habitability issue.
SB-91 protections expired on June 30, 2021 and for fear of a massive wave of evictions, AB 832 was signed into law by Governor Newsome just as SB-91 expired.
AB 832
AB 832, or "Rental Housing Recovery Act" basically extends SB-91 through September 30, 2001. There are a few noteworthy changes to AB 832 such as:
The amount of rent relief a landlord can recover has gone up from 80 to 100% of past due rent.
Landlords must provide proof that they have exhausted all efforts in attempts to help their tenant apply for rent relief aid before proceeding with an unlawful detainer
AB 832 does not change any wording on the original SB 91 regarding rent increases.
City/Local Level Rent Increase bans
This is where things get interesting. There is no explicit "ban" on rent increases in the verbiage of moratoriums on Federal or State level. There are, however, many to consider on local moratorium level.
Los Angeles County, for example, bans any rent increases in unincorporated areas for rent stabilized & mobile home units subject to allowable rent increases per LA County Code.
The City of San Diego has their own "COVID-19 Temporary Ban on Evictions where protections are extended an additional 60 days after SB-91 was set to expire. (7/1/21)
We strongly advise you, the landlord, to review whether you can or cannot implement rent increases during the COVID-19 pandemic on a Federal, State and Local level. Local level moratoriums seem to be where the more specific "rent increase bans" are in effect.
If you have any questions, please contact our office so one of our eviction specialists may assist you. 1-800-686-8686
Video: Can I Increase Rent During the Pandemic?