Eviction Slowdown in Los Angeles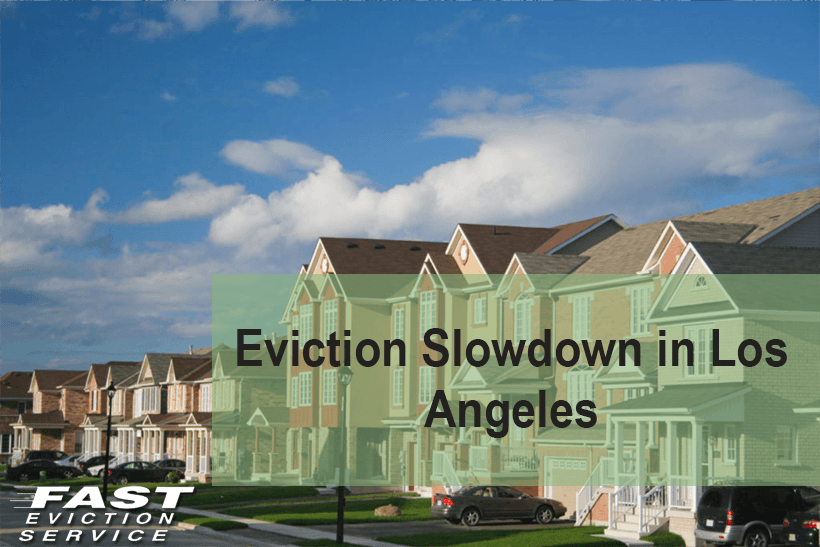 As opposed to a 30 day eviction period several years ago, this process now take about 45 days and is expected to stretch further to 60 days.
Why is it taking longer?
The reason behind this prolonged eviction period is the reduced number of courthouses hearing eviction cases in order to tackle the $60 million to $80 million budget fall. The Los Angeles County Superior Court implemented this cut down on March 18, 2013. The downsizing that ensued from this cut down has shrunk the 25 to a 5-court hub system in the L.A. County.
All the eviction cases will now be heard in Pasadena, Santa Monica, Long Beach, Lancaster and downtown Los Angeles.
As per court officials, the plan has been to generate substantial savings from lay-offs. Closure of 10 regional courthouses is also expected to assist in cost cutting.
What does this mean for landlords and tenants?
As a landlord, you should expect long lines at filing windows and longer eviction period.
As a tenant, one might have to endure long trips to get to the nearest court house. Under California law, a tenant must file a written response to a lawsuit from his landlord within five days. Failure to do so or inability to appear in court will result in a judgment in landlord's favor.
At Fast Eviction Service, help on any of the issues discussed in this article is simply a click or phone call away. Email intake@fastevict.com or call our office at (800) 686-8686 to discuss your questions for a free evaluation of your case.
Our California Eviction Court System - The Wild, Wild West!
We have begun to call the Southern California Eviction Courts the Wild, Wild West. Why? Because on a contested case, you never know what courtroom you will be sent to and you never know how the judge is going to decide your case. For every contested case in which we have similar fact scenarios, we can have different rulings from different judges. Read More...
A Complete List Of Reasons To Evict A Tenant In The City Of Los Angeles
Going through the eviction process is an inevitable part of being a landlord. Evictions, especially in California, tend to always favor the tenant and can be a very frustrating, slow, and expensive process. We have compiled a very extensive and thorough list reasons a landlord can start the eviction process specifically in the City of Los Angeles. Read More...