Sheriff Lockout Delay due to Holiday Season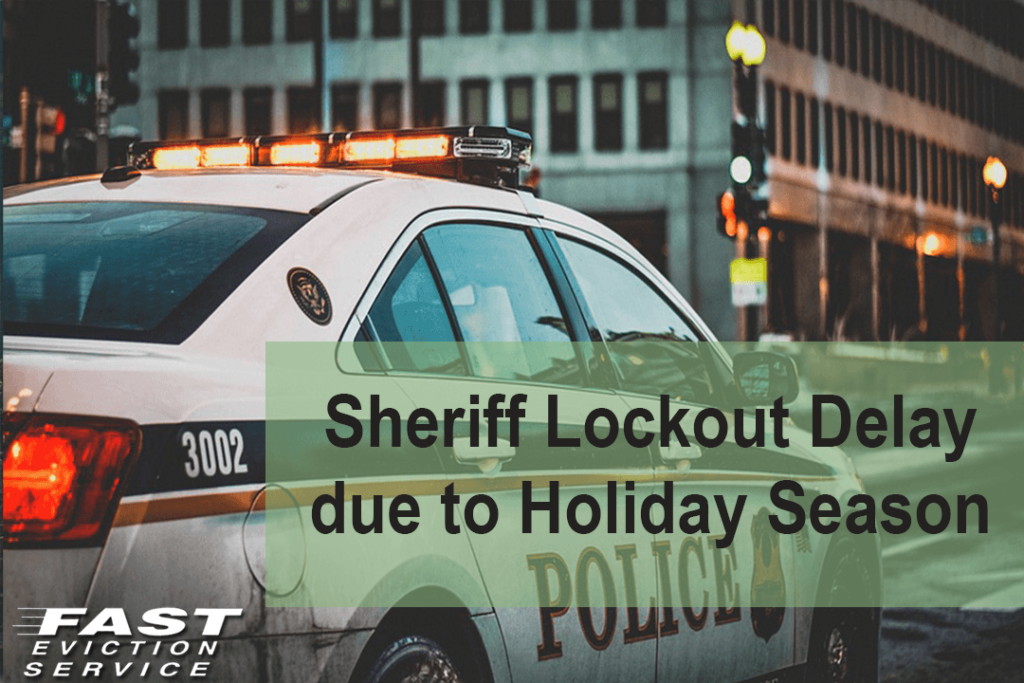 As with other past years, you can expect a delay this holiday season due to the fact that the Sheriff's Office will not be conducting any lock outs during the week of Christmas. You can expect about a two week delay due to this moratorium.
For more information, you can contact our office at 1-800-686-8686.
This post is filed under: Misc