Costly Landlord Mistakes and How to Avoid Them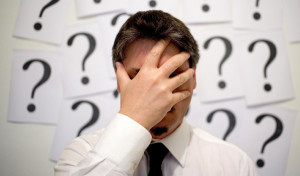 The Importance of Enforcing the Rental Agreement Terms
 The lease informs the tenant about his responsibilities – how much the monthly rent is, when it is due and how it should be paid.
As per the lease, the only people who can reside in the rented property are those who have signed the lease and their minor children.
The lease includes the dollar amount of the security deposit and spells out what will be deducted in case the property is damaged.
It states clearly that it is the tenant's responsibility to keep the property clean and well-maintained and he will be responsible for repairing any damages caused.
A clause prohibiting unwanted additions or alternations in the property will keep the tenant from taking such action.
The lease will prohibit any disruptive behavior and illegal activity on your property.
Other issues such as keeping pets, availability of parking, facilities tenant can use and more are will also be specified in lease.
Not having a clear written rental agreement which defines these key terms of your rental or lease agreement is one of the biggest landlord mistakes a property owner can make. When these key terms of your rental or lease agreement are not adequately covered in your contract, you do not have clear recourse in case you have to take your tenant to court to recover damages.
Not covering yourself in writing in this manner is one of the biggest landlord mistakes you can make because it can result in major damages to your property, the income from your property, or both. Preventing landlord mistakes should be your highest priority to assure the profitability of your rentals instead of making expensive mistakes.
At Fast Eviction Service, help on any of the issues discussed in this article is simply a click or phone call away. Email intake@fastevict.com or call our office at (800) 686-8686 to discuss your questions for a free evaluation of your case.
Essential California Rental Agreement Terms
The rental agreement is one of the most important legal documents that need to be signed by both the landlord and the tenant. It is a legal document that lays down the rules and regulations regarding the relationship and interaction between a tenant and a landlord in California. Read More...
This post is filed under: Lease and Rental Agreements